How to Write Persuasive Sales Copy
Best Articles on Sales Copywriting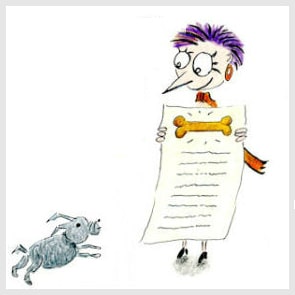 Is your sales copy good enough?
Imagine slaving over your words. Wracking your brain for persuasive messages.
But when you publish your sales copy …
The register doesn't ring. The silence is deafening. People are clicking away rather than take up your magnificent offer.
Want to learn how to be more persuasive? Want to win more business without sounding sleazy?
Whether you'd like to boost the persuasiveness of existing copy or just started to write your first sales page, the articles below help you write better copy. Learn how to connect with the right audience and sell more.
What is persuasive sales copy?
Good sales copy is:
Writing irresistible sales copy is the most important marketing skill you can learn.
Best copywriting articles for beginners
The four articles below give you a quick overview of how to write good sales copy.
Learn to avoid the most common mistakes that make copy come across sleazy, understand how to connect with your target audience, get inspired by good copy examples, and learn which questions to answer before you start writing:
Nervous about sounding too pushy? Try these 5 Lovable Sales Techniques.
What does writing sales copy mean?
Sales copy is the text you use to persuade your readers to take a specific action, such as download a white paper, join your e-newsletter, click a link in your email, follow you on Twitter, or click a "buy" button. Sales copy is used in emails, on web pages or in sales brochures.
Sales copy vs web copy: what's the difference?
Web copy is sales copy specifically written for the web.
Usability guru Jacob Nielsen suggests web visitors are foraging for information like wild animals are foraging for food. But how do you persuade a wild animal to take a certain action? Learn more in this article: 9 Simple tips for writing persuasive web copy
Other useful articles on creating a persuasive website:
Free 16-Part Snackable Writing Course for Busy People
Learn how to write persuasive copy and win more business.
Start your free course now
Dive deeper into persuasive copywriting techniques
Want to polish your copywriting skills so you can make your copy more persuasive?
The 10 articles below explain specific copywriting techniques in detail: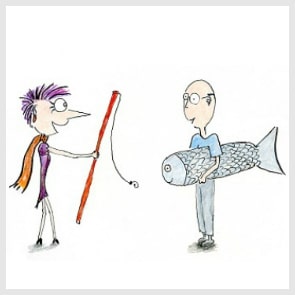 Get advice on specific copywriting tasks
Wrestling with a specific piece of writing?
The articles below make various copywriting tasks more doable: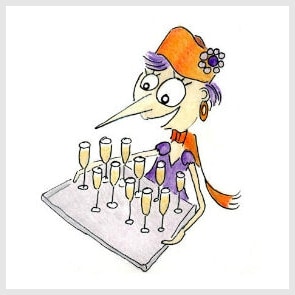 Books and Courses on Copywriting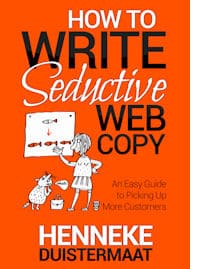 How to Write Seductive Web Copy (Kindle)
Learn to apply a simple 6-step process for writing web copy that sells. Plan, write, edit, and optimize your web copy. Exclusively available from Amazon. Learn more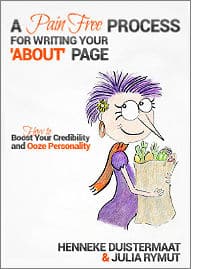 A Pain Free Process for Writing Your 'About' Page (ebook)
Follow a simple process to write an About page that boosts your credibility and oozes personality. Includes a free bonus ebook on selecting captivating images. Learn more

Enchanting Copywriting (Ecourse and Coaching Program)
Practice the fundamentals of persuasive copywriting, and learn how to tackle your business writing projects with gusto. An 8-week intensive program with personal feedback. Learn More

FREE 16-Part Course: Learn how to write more seductive copy
Discover the Power of the Subtle Nod and other persuasive tricks
Learn how to cure sentence bloat and avoid irritating your readers
Get concise tips by email, learn how to write persuasive copy and win more business

A publication from Enchanting Marketing