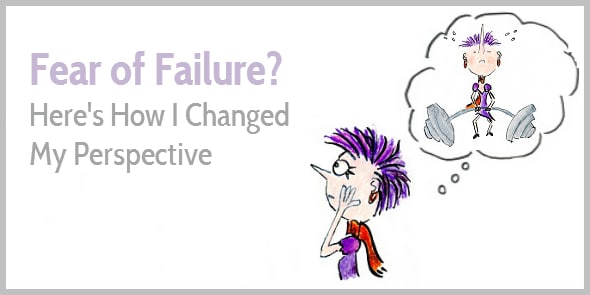 Have you heard the heroic stories about people quitting their jobs?
They follow their passion. They're on a mission to improve the world. Full of energy and drive. Brimming with confidence.
For me, it was different.
I didn't feel like a budding entrepreneur. I felt like I gave up my ambitions. Quitting my job felt like a failure.
Sound familiar?
Is a fear of failure stopping you from taking on new challenges? Does a fear of failure keep you awake at night?
Fear guzzles up energy, and wears us down.
How can we conquer our fears?
How can we enjoy the roller-coaster journey of running our own business?
In 2014, I was treated for a whiplash injury by a physiotherapist. Let's call him Dave.
Dave is a chubby, jovial guy. We shared stories about my cycling trips and his motorcycle rides. We talked about running our own businesses. It was fun to chat with him.
But Dave was also tough. When I wasn't able to do the exercises, he told me to try harder. He made me feel clumsy. Why couldn't my body cooperate? It felt like it was my fault.
After a year of physiotherapy, I was labelled a hopeless case.
And that's when I met Scott.
Scott taught me how to listen to my body, how to manage pain, how to coax my muscles gently into behaving themselves. Scott encouraged me to slow down rather than try harder. To give my body time to heal.
I stopped feeling like a hopeless case.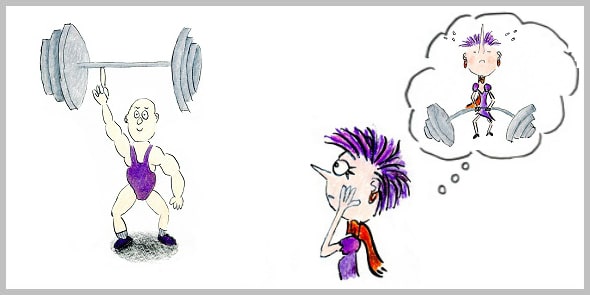 Our inner critic often behaves like Dave
When you see how well others write, but can't emulate it, it's easy to think you lack talent. When you can't even draw a Snoopy, it's easy to think you're not artistic enough. When I see how fast others are growing their businesses, I think I'm too slow.
It's crazy, eh?
Our inner critics approach our struggles with a fixed mindset—as if we can't learn from our mistakes. As Professor of Psychology Carol Dweck suggests, people with a fixed mindset believe that "success is about being more gifted than others" and that "failure does measure you."
When we approach failure as lack of talent, then we reject our ability to learn from our mistakes.
Scott believed I could learn how to manage my dysfunctional muscles. He gave me the confidence to try and keep trying.
In business, we should nurture Scott's attitude. Each mistake is a chance to learn and to get better. My first e-course launch, for instance, was a miserable failure. I didn't know what I was doing. But I learned and improved the launch process. And with each launch, I learn more.
In her book Mindset, Dweck quotes eminent sociologist Benjamin Barber:
I don't divide the world into the weak and the strong, or the successes and the failures… I divide the world into learners and nonlearners.
As the world changes faster and faster, the ability to learn is one of the most precious skills we can nurture. When we embrace learning, we can adapt to change; we can seek new opportunities; we can enrich our lives.
We're often told to dream big
We should set hairy, big, audacious goals.
Does it work for you?
Dealing with long-term injury has taught me to dream small.
Instead of dreaming about my next cycling trip, I try to enjoy a walk in the sunshine. Instead of dreaming about a 100k email list, I try to add another 100 subscribers. Instead of dreaming about a bestselling book, I write an outline. I do the work.
Big goals can undermine your motivation. You forget to live here and now, to enjoy small pleasures. A bird singing in the garden. A happy client. A spark of inspiration. Finishing one chapter of your book.
Change your perspective
We're taught to be strong even when we feel weak. We think we should stop being afraid. As if we can turn off a switch, and Poof! Our fear magically disappears.
But just like building muscles takes time, we can build our confidence and resilience, too. We can learn to dance with our fears. We can coax ourselves to move forward tiny step by tiny step.
Recovering from injury requires us to manage pain. We learn when to slow down and when to push ahead.
Managing our fears works the same. Learn how to push yourself gently—not too much, and not too little.
Build your courage over time.
And don't forget to celebrate each small success.