These materials are provided free of charge without opt-in to readers of the book Blog to Win Business: How to Enchant Readers and Woo Customers.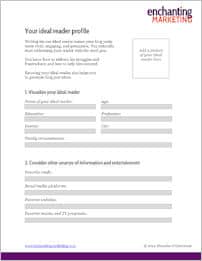 Your ideal reader profile
Choose between a PDF or Word document. The Word document allows you to complete and save the form.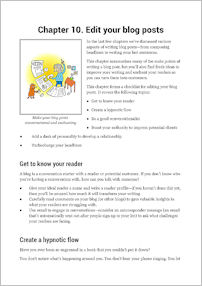 Chapter 10: Edit your blog posts
A full editing check list to make your blog posts more conversational and enchanting.
Provided to you by Enchanting Marketing