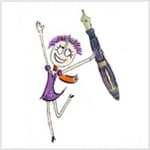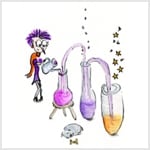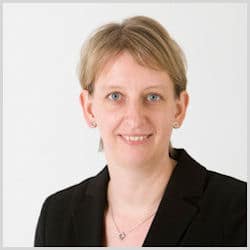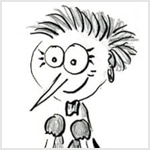 Would you like to become a more confident business writer?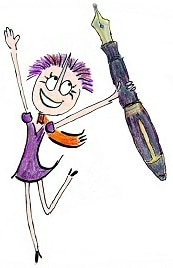 Do you sometimes struggle to find the right words to engage your readers?
You're not alone.
Persuasive writing is probably one of the most precious skills anyone in business can possess.
But at school we've only learned spelling and grammar. We've not learned the art of persuasion. We've not learned how to write engaging content, and we have not learned how to sell.
And that's exactly what Enchanting Marketing aims to do.
Enchanting Marketing offers books, courses, and free writing tips to support both beginners and experienced business writers. Learn how to:
Since taking the Enchanting Copywriting course, I have noticed a marked improvement in skills that are vital to my job as translator. When I am asked to translate sales copy or websites, it takes me now about three seconds to see how to highlight the benefits, cut the flab and improve the structure. (…) Last week, I used the skills I learned in the course to overhaul a complex sales brochure, which helped my company win the first stage in a bid for a huge and lucrative project.

~ Liza Montesi, German-English Translator (Enchanting Copywriting 2016)
We're a one-service content marketing agency, and during the course I wrote a sales page we liked so much, we decided to put the text on our home page. My sales team loves it because it does most of the selling for them. Our email signups and relevant leads have both increased.

~ Danny Ashton, Neomam.com (Enchanting Copywriting 2016)
How Enchanting Marketing started in November 2012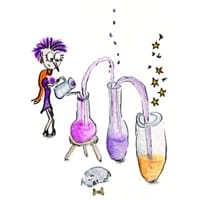 Most businesses have a heroic founding story. Something like … a nice guy or lovely girl has a great insight, decides to start a business, creates a good plan, and makes a lot of customers happy.
The start of Enchanting Marketing wasn't like that.
Starting this business was an emergency measure. I was burning out in my corporate marketing job, and had enough of working for a boss. I had never thought I was cut out to run my own biz—I don't possess entrepreneurial genes.
When I started my business, I stumbled around. I didn't really know what I wanted to do, but I had learned to write so I started guest writing for Copyblogger, KISSmetrics and other sites.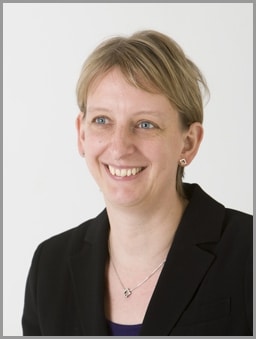 As a non-native speaker, I had never thought people would hire me to write for them. What idiot hires a writer who can't even speak proper English?
But, thanks to my guest posts, I stumbled upon my first copywriting clients. Soon I had a steady stream of copywriting clients from the US and the UK. Within a year, I was turning inquiries away. I cherry-picked projects and doubled my fees.
But I wanted more than freelancing. I loved sharing my knowledge and skills on my blog and in my books. So, I figured I might enjoy teaching. I trialed my first business blogging course in 2014. And the rest, as they say, is history. I stopped freelancing in August 2015, so I could concentrate on doing what I love most: writing and helping others find their voice.
Henneke's remedy for relieving author's agony consists of carefully balanced theory and practice. The theory sections filled my back pocket with great strategies and sure-fire processes to follow. The ridiculously simple but powerful self-editing steps. The foolproof recipe for writing a captivating opening paragraph. The clever keys to making a lasting impression on readers. On top of all this. Maybe an even more elusive and invaluable benefit. Her class allowed me to find a compelling voice.

~ Louise Rasmussen, Research Scientist at Global Cognition, LLC (Enchanting Business Blogging, 2015)
About Henneke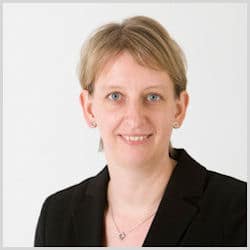 I have never seen myself as a writer. I didn't even think I was creative.
But when I realized how important content creation was in modern marketing, I knew I had to learn how to write.
Learning to write has changed me. I've learned to express my ideas. I've become a more confident person. Thanks to my blog, I've connected with like-minded people across the world. And, along the way, I learned to be more at peace with who I am.
Now, I'd like to empower others to find their voice, share their ideas, and feel good about their writing (and themselves). I help you chop daunting writing projects into doable tasks. I teach you to evaluate your own writing so you can make your content more engaging and persuasive. I help you get unstuck and jump over writer's block.
Henneke is as wonderful one-on-one as she is in her writing. A mentor who cares about people and loves seeing them improve. She puts you to work, but she rolls up her sleeves and works right alongside you. She helps and supports you every (bite-sized) step of the way.

~ Kathy Keats, High Performance Coach and Suburban Shepherd (Enchanting Business Blogging 2016)
7 resume tidbits:

About Henrietta
If you think Henrietta is just a cartoon character, you're mistaken. As my (Henneke's) alter ego, she's the creative spirit behind Enchanting Marketing. A little braver and more outgoing, she nudges me to keep experimenting and to have fun.
I draw Henrietta on old-fashioned paper with ink and Derwent Coloursoft pencils. I scan the drawings before uploading them to the site. Henrietta has been featured on sites like Inc.com, MarketingProfs, and HubSpot.
You can use my drawings of Henrietta on your website, unaltered, for non-commercial purposes, under a Creative Commons License. Please link back to the page or blog post where the original drawing is featured.
Wanna read more?
My favorite posts:
Henrietta's favorite illustrated posts: