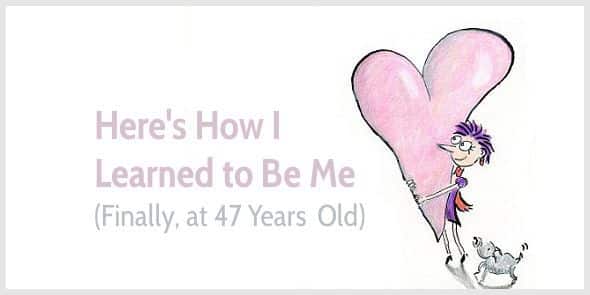 When you look back on 2016, what do you think of?
Do you review the hard facts of your business results?
Do you despair at politics and feel anxious about the world? Do you feel sadness about the people who passed away?
Or do you think of what you learned and discovered?
My business in 2016 looks pretty good
Web traffic is up. My email list is growing. My ebooks sell well, and my courses sell out faster than ever. Turnover is well up while I've worked fewer hours.
But it's not just about the numbers.
Above all, I love what I'm doing.
I love helping people find their voice, and I love writing and interacting with commenters (thank you!). I feel extraordinarily lucky to have stumbled on something I'm passionate about, in my forties.
But despite all the positives, 2016 was a tough year.
It wasn't so much about running my business, although at times I struggled with that.
It wasn't even Brexit, although that knocked me out pretty badly.
I struggled to cope with my injured body. Instead of getting better, I was feeling worse. Early in the year, I felt my body was tailspinning out of control. I suffered panic attacks. What if I am unable to live in my body?
But slowly, I built up the strength to walk again. I kept breathing. I learned to really appreciate the support and love of my husband.
Most of all, I found the courage to just be.
In chaos, I found a new inner calmness
What has surprised me most about the past year is how much I've learned about myself. About what matters to me and what doesn't. About setting my own boundaries. About who I am and who I am not.
I'm learning to listen to others but still follow my own path.
I'm learning to listen to my mind, but also to my heart. I'm learning to find the right balance when making decisions. To stay true to myself.
In my business, that means taking care of my audience's wishes, but also my own. I choose to do what energizes me.
I write for you, but perhaps even more for me. More than before, I follow my curiosity and write what I want to write. To explore, to learn, and to discover.
I rekindled my creativity
Thanks to Thuy Pham, I started a "Five Minute Journal" last month. It's a journal for people who don't write journals, and it helps shift your focus, to concentrate on what matters to you.
At the beginning of the day, you write down what would make your day great; and at the end of the day, you write down what you could have done better.
What I learned?
The one thing that would make me happier would be drawing more. I knew creative side projects make us happier but I had neglected this all year. That was a big mistake.
Last month, I finally started a creative hand-lettering course. I hand-lettered almost every day. Sometimes only five or ten minutes. But those few minutes of messing around made me feel so much better.
Creativity nurtures my soul.
For years, I've worried about my weaknesses
I'm a slow writer. I don't like big parties. I think more than I do. I'm a slow starter. I'm overly sensitive.
But, I've learned I can turn each weakness into a strength.
I don't like big parties, but I love teaching a small group of people, to provide in-depth feedback rather than fleeting support. I am sensitive to other people's needs so I can pick up on issues others might not notice. I read between the lines.
I might be a slow writer, but it helps me dig deeper. I'm learning to accept that it doesn't matter if I write less and think more.
The world likes to tell us what we should do
Or perhaps: we'd like the world to tell us what we should do and who we should be.
But the truth is inside us.
We have to find ourselves by trial and error. By finding the courage to really listen and accept ourselves. Step by step.
When you think ahead of 2017, what would you love to do? What does your heart want to put on your to-do list?
I wish you happy holidays and a 2017 full of inspiration, creativity, compassion and love.
PS
Here's my to-do list for 2017. I've hung it on the wall, next to my desk: