31 Articles on Blog Writing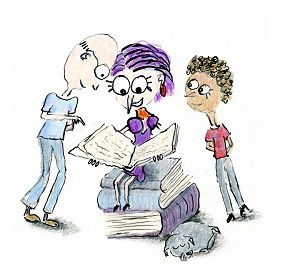 A good business blog helps attract and engage potential clients.
It helps you raise awareness of your company, increase web traffic, start a "conversation" with prospective clients, and develop your authority. It creates an opportunity to sell.
Discover the basics of good business blogging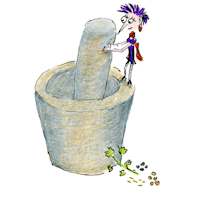 New to blogging?
The articles below present a quick introduction to establishing a blogging routine and writing articles to engage your readers:
The difference between copywriting and blog writing
Copywriting is persuasive writing: you want to encourage a reader to take a specific action, such as download a white paper, sign up for a newsletter, pick up the phone to talk to you, or buy your product.
Blog posts are educational and inspirational. A blog post doesn't have an immediate sales objective, but it does have a marketing purpose. By sharing your knowledge, experience, and skills, you grow your authority. Once blog readers get to know you, like you, and trust you, it becomes easier to sell to them.
A perfect recipe for blog writing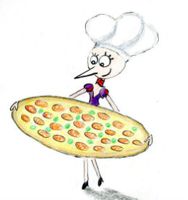 A blog post consists of different parts:
Your headline needs to attract attention and arouse curiosity
Your opening paragraph should entice visitors to start reading
The main body of your post solves a problem, provides tips, and explains your ideas with clarity
Your final paragraph should encourage readers to implement your advice, and your subheads should turn scanners into readers
The articles below explain how to write each part of your post so you engage people from your first word to the last:
Most useful articles on writing the main body of your blog posts:
Clarity: A simple 4-step method for writing with clarity
Substance: 8 tips to turn flaky content into fascinating articles with substance
List posts: Write a list post that readers like, love and share
Dive deeper into advanced blogging techniques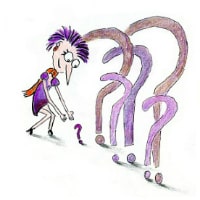 Do your blog posts lack oomph?
The articles below help you write with style and substance so you can engage and inspire your readers.
Want to turn your blog into a book? Check out these two articles:
Blog to book: Turn your blog into a bestselling book (and win more business)
Kindle: Harness the power of Kindle to build your business (on Copyblogger)
How to escape blogging misery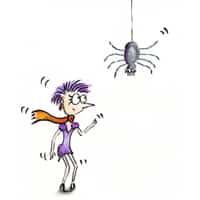 Stuck in a rut? Or fed up? Unsure how to connect with your readers?
The posts below help you get unstuck and overcome writing fears, so you can engage your readers and experience the joy of blogging:
>>> Check out more posts on writing habits, productivity and joy, including a detailed overview of the blog writing process.
In-depth resources on business blogging
Enchanting Blog Writing

Learn how to captivate, educate, and inspire your readers; and share your ideas with gusto.

Start at any time, work at your own pace.
Learn more »

Enchanting Headline Writing

Learn how to write better headlines, get inspired, and gain more blog readers.

Start at any time, work at your own pace.
Learn more »
Kindle book on business blogging
Blog to Win Business

Learn how to write engaging blog posts and position your blog as a must-read resource.