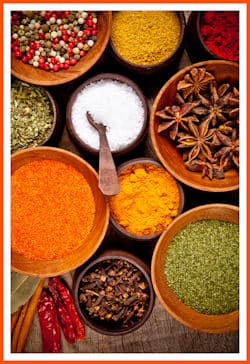 You know your writing needs to stand out.
You want to inspire your readers to take action, change their beliefs, or to buy something.
But how can you attract attention in a sea of blogs?
Try using metaphors.
Metaphors can make your writing more personal, more memorable, and more persuasive.
Sounds good?
Read on…
What is a metaphor?
Metaphors compare two things to explain or to entertain.
Metaphors can compare the known to the unknown; the abstract to the concrete; or dry stuff to fascinating topics.
Metaphors allow you to make the complex simple and the controversial palatable. Conversely, metaphors allow you to create extraordinary meaning out of the seemingly mundane. ~ Brian Clark
Metaphors, similes, and analogies make comparisons in slightly different ways.
A metaphor states that something is something else without using the word like or as. For instance: Your blog post is a bland dish.
A simile uses like or as: Your blog post is like a bland dish.
An analogy makes comparisons at more levels. For instance: How do you avoid bland blog posts no one wants to read? Spice up your writing with metaphors. Metaphors are the secret ingredients that make your readers crave more. They keep your readers reading on.
In the remainder of this post I use metaphors to refer to similes or analogies, too. Feel free to tell me off for this linguistic faux pas in the comment section. 😉
Why do metaphors work?
Metaphors are often said to help explain complex topics. That's true, but metaphors can do so much more.
Think about this: would you prefer to read a blog post that enhanced or jumpstarted your creativity? Would you prefer to improve or re-ignite your creativity?
Metaphors create vivid images in your reader's head – making it easier to understand and remember your message.
Imagery – the core of metaphoric language – will surprise, grab, inform, and persuade your [readers] as mere explanation will not. Vivid language will distinguish you from the swarm, will make you heard above the drone, will make you that rare person today: a communicator who gets results. ~ Anne Miller
Metaphors engage the right brain – just like stories. They by-pass rationality and lower defenses to sales pitches. That's why metaphors can make you more persuasive, and help you win business.
Metaphors work best when they're simple, unexpected, and concrete:
Create a quick picture rather than a lengthy story. You lose your reader, if you need to do a lot of explaining.
Surprise your readers. Present a fresh angle on an old topic.
Try making your metaphors sensory, so readers can experience your words. When readers can see, feel, smell, taste, or hear something, they're more likely to engage and remember.
For instance:
Your writing is like mashed potato without salt. After one bite, I've had enough.
Or:
Your blog stands out like a single soprano amid a choir of baritones. It's different, fresh.
No matter what industry you're in, no matter what topic you write about, you can find metaphors to make your writing crisp, lively, and persuasive.
How to add personality to your blog with metaphors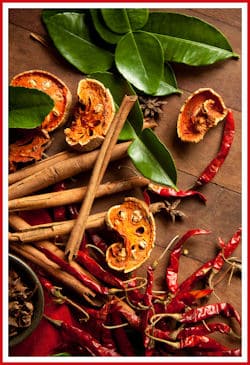 Metaphors will automatically make your writing more vivid.
You can add an extra dose of personality by focusing your metaphors on one or two topics that are close to your heart.
If you write about web design and you love going to the movies, draw metaphors from movie scenes or stories about the movie industry – like why movies flopped, how movies are pitched, or how they were made.
If you're an avid football fan, focus on sports metaphors. You can draw plenty of inspiration from sports training, team sports, tactics, or refereeing.
Your choice of metaphors provides a simple way to connect with your readers. For instance: Srinivas Rao often uses surfing metaphors on his blog The Skool of Life. It gives his readers a glimpse of his life; and helps them connect with him.
Developing your metaphors from personal hobbies hints at who you are: whether you like cooking or sports; whether you prefer to go to a rock concert or the theater; whether you prefer action movies or comedies.
There's another way of employing metaphors to add personality to your blog: Use a personal experience as a theme for a blog post. This is how it works:
Decide what you want to write about. How are your going to help your readers?
Think about your personal experiences e.g. with parenting, gardening, dating, sports, pets, or anything else. Is there a personal story you can connect to the topic you'd like to write about?
If you're stuck, try browsing your photo albums. Think about the lessons you've learned. Who or what inspired your career? Which mistakes have you made? What have you learned when on holiday?
Once you've found one way to associate your personal experience with your topic, you can probably find more.
Imagine you're a keen cyclist and you'd like to compare blogging and cycling. You've realized that the more you blog, the better you get, and it's the same with cycling. This can form the starting point of your blog post.
Maybe you can also compare bicycle with blog maintenance – like keeping your plug-ins up to date, regularly checking your links are still okay, and emptying your spam folder to keep your blog running smooth. Have you found that the blog posts that take you longest to write are the best? Is it like enjoying the view after cycling uphill?
Don't do this association exercise while staring at your computer. That may stifle your creativity. Take a piece of paper and scribble down your thoughts, or think about your life lessons while doing the dishes, exercising in the gym, or just after you've woken up.
Not sure how to use a metaphor as a theme for your blog post? Check out how content marketing compares to being a tour leader or to cycling.
Remember: Be specific. Make your metaphors as vivid as possible. Appeal to the senses to dazzle your audience.
Common metaphor mistakes
Ready to start wow-ing your readers with metaphors?
Just beware these three deadly mistakes strangling your metaphors and undermining your unique voice:
Metaphoric mistake 1
Metaphoric clichés make your writing stuffy. In his book Why I Write, George Orwell berates lazy writers for the use of stale imagery. His advice:
Never use a metaphor, simile or other figure of speech which you are used to seeing in print. ~ George Orwell
Don't use clichéd metaphors such as the acid test (ouch), touching base (blllerrrrgh), or the ball is in your court (yuck).
Metaphoric mistake 2
Consider your audience when creating metaphors. Will they understand what you're talking about? Your metaphor can quickly fall flat if your audience doesn't understand it. Or sometimes a metaphor simply fails because you've not explained it well enough.
Metaphoric mistake 2
Don't mix up your metaphors, because it's confusing.
I've put my blog on the back burner to put my social media activities back in the saddle.
Huh?
Picture your metaphors and you quickly see you're going wrong.
Dazzle your readers with metaphors
Get your creative juices flowing. Associate freely.
Grab the attention of your readers with vivid comparisons. Surprise them with personally inspired metaphors. Persuade with writing full of imagery.
Above all: Have fun!