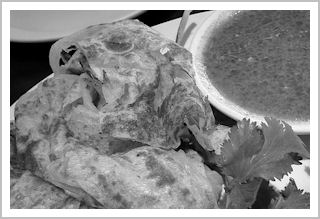 You've polished your writing skills.
You know whom you're writing for.
Your blog posts are conversational.
But somehow things aren't working. You're not getting the likes, and tweets, and comments your blog posts deserve. Your blog isn't generating the business you're hoping for.
What's going wrong?
The difference between blogging and copywriting
When you write copy for your website, a brochure, or direct mail, you have a clear call to action. You know exactly what you want your reader to do – buy your product online, pick up the phone to call you, or join your e-newsletter.
Even your Contact Us page should be written like sales copy. You want to "sell" the idea of contacting you and make the threshold as low as possible – no lengthy forms and no captchas, please.
Blogging isn't hugely different from copywriting. You still want to inspire your reader to take action – whether it's to de-clutter their home, follow their passion, or to become a better writer so they can win more business.
But when you're writing a blog post, the action you inspire your reader to take is not directly sales-related. Your blog helps, advises, and inspires your readers.
You're building a relationship.
You're on a mission.
A week ago, I nearly hit a celebrity chef with my flying roti
I attended a cookery day with Malaysian chef Norman Musa.
Norman loves teaching others how to cook tantalizing dishes like Mee Goreng Mamak – the best noodle stirfry I've ever tasted. He doesn't mind teaching clumsy cooks (like me!) how to prepare Roti Canai.
Do you ever watch celebrity chefs on TV and think they'd do anything to get more famous?
Norman doesn't seem to care much about celebrity status. He wants to get more people to eat and cook Malaysian food.
He doesn't see other Malaysian chefs as his competitors. Together they promote Malaysian cuisine at food festivals.
Norman is on a mission to promote Malaysian food. And of course, while doing so, he's building a successful business with hugely popular restaurants, a wonderful cookbook, and his own range of spice mixes and chocolate bars.
When you're on a mission, you attract people
Most readers don't like spreading your sales messages, but they do like to support your mission.
And this may sound weird: when you stop trying to sell and focus on your mission instead, sales flow in naturally. You attract more inquiries, more clients, and more business.
A mission attracts, energizes, and motivates people.
Here are some signs your blog is lacking a mission or purpose:
You're nervous about giving away information for free because you're afraid to lose business;
For each post you're writing, you wonder how it'll generate business;
Before you start writing your blog posts, you worry about getting it to rank in Google;
You don't really know the problems your readers are facing;
Or you might know their problems, but you don't know how you can help;
You quickly need to find new business with your blog;
You don't want to link to awesome resources on the web because you're afraid to lose business.
When you're on a mission, you become happy to give away your best tips. You link freely to other bloggers. You look for opportunities to promote your mission and other bloggers can help. They're not your competitors anymore.
Your mission might be vaguely or directly related to your business. You still want to use your blog to build your authority, to get others to trust your advice. You still want readers to get to know you and like you so they'll get in touch to buy from you.
My mission is to stamp out gobbledygook. Seeing gobbledygook and other marketing drivel on websites frustrates the hell out of me. So this is a mission I feel passionate about.
Once you know your mission, blogging becomes much easier
When you use your blog to make the world a better place (even if it's in a small way), people take notice. People start commenting, and sharing, and spreading the word about you.
When you care more about your mission than generating business, a weird thing happens: you attract more clients than ever before. I know it, because it's exactly what happens here at Enchanting Marketing.
Before you write your next blog post – consider this: how can your knowledge, your experience, your wisdom help others? How can you make the world a better place?
You don't need a big mission. Start small. Do something you feel passionate about.
Image credit (adapted):
Lara604
(via Flickr)