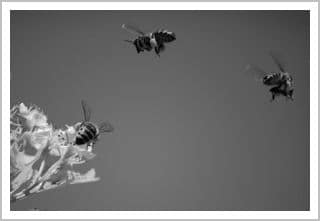 Quick question:
Do your blog posts receive the attention they deserve?
Are your headlines so delicious, so tempting that people feel compelled to click through and read your posts?
An inspirational post without an enticing headline is like a scrumptious cupcake in a colorless box. Nobody peeks into the box to see what's inside. Nobody takes a bite to savor its delights.
Let's have a look how you can turn mediocre titles into irresistible headlines that captivate attention and pull readers towards your posts …
4 simple steps to writing a seductive headline
Writing a good headline in one go is a rare talent, if it exists at all.
If you're like me, it's easier to write a headline step by step, and play around with words until you find your favorite:
Think about your reader and decide how your post is going to benefit him or her. How is your post going to make her life better?

Last week I wrote a post about Twitter and considered the potential benefits people might be looking for: Get more followers, get more retweets, engage with more people, or possibly even gain more sales.

Write a simple how-to headline explaining the benefit of reading your post. At this stage it doesn't matter whether the headline sounds unattractive or even boring – as long as you include a benefit that addresses your readers.

Last week I decided to help readers to engage more people on Twitter, and wrote the following title: How to Write Tweets that Engage Your Followers. Pretty dull, eh?

Use your simple how-to headline as a working headline and write your post first. Or start playing with your headline before writing the post. Both tactics work. Sometimes I even look for an image before deciding on the final headline.
Write 10 to 20 headline versions using different power words – these are emotional or sensory words.
Learning how to use power words is one of the most important skills of a writer. Power words grab attention. Power words make your blog posts more persuasive and engaging, because they make your reader feel something.
To exercise your power word muscles, think about different emotions – like fear or happiness – and sensory experiences. Use a thesaurus to further explore.
Engaging people is rather dull, so I looked for alternative ways to express this concept. Below follow 39 potential headlines for the post. Each headline includes at least one power word.
For simplicity I've only included list posts; and each headline has a maximum of 80 characters because this allows enough space for a link and a Twitter handle (or even two Twitter handles in the case of a retweet).
Which headline do you fancy most?
Delight with sensory words
Why are sensory words powerful?
They help readers see, feel, hear, taste, or even smell your words; and that's why they engage more brain power and attract more attention.
Engage the senses to attract attention to your blog posts. For instance:
28 Ways to Dazzle Your Followers with Colorful Tweets
28 Ways to Let Your Personality Shine with Sparkling Tweets
28 Ways to Add Sizzle and Sparkle to Your Tweets
28 Ways to Be Drab, Dreary, and Dusty on Twitter
28 Quick Tips to Spice Up Bland Tweets
28 Easy Ways to Make Bland Tweets Deliciously Attractive
28 Ways to Delight Your Followers with Tantalizing Tweets
28 Ways to Write Yummy Tweets that Make Your Followers Crave For More
28 Ways to Write Tantalizingly Tasty Tweets
28 Ways to Turn Unappetizing Words into Scrumptious Tweets
Go viral by addressing fears
We're all scared to make mistakes and look stupid – especially if we're beginners learning a new skill or trying a new social media platform. Who wants to look like an amateur?
Talking about mistakes in a headline makes people curious, compelling them to double-check that they're not making one of those mistakes.
28 Ways to Write Boring-as-Hell Tweets (and How to Be Enchanting Instead)
28 Ways to Bore the Bejesus out of Your Twitter Followers
28 Dumb Mistakes that Make You Look Like a Fool on Twitter
28 Warning Signs You're Boring the Boots off Your Twitter Followers
28 Simple Ways to Write Mind-Numbingly Dull Tweets
28 Sure-Fire Ways to Be a Asshole on Twitter
Warning: Use these 28 Twitter Tactics at Your Own Risk
28 Lies Gurus Tell You About Twitter (And How to Become Really Popular)
28 Little-Known Factors that Could Negatively Impact Your Twitter Popularity
28 Twitter Mistakes that Make You Sound Like a Wimp
28 Mistakes That Make You Look Like a Twitter Amateur
28 Warning Signs Your Tweets Suck
28 Warning Signs Your Tweets Stink
28 Simple Ways to Ruin Your Reputation on Twitter
Make people curious
Some words are so overused, that they've lost their persuasiveness. World-class tweets? Best-in-class tweets? Bleergh.
Instead, intrigue people with unusual words or unexpected contrast like shockingly good.
28 Simple Ways to Engage Your Followers with Shockingly Good Tweets
28 Easy Ways to Write Outrageously Good Tweets
28 Easy Ways to Attract Attention with Staggeringly Good Tweets
28 Proven Ways to Win Retweets, Followers, and Fame (Even if You're a Nobody Now)
The Zen of Twitter: 28 Ways to Become More Popular on Twitter with Less Effort
28 Ways to Add Zing-Kapow to Your Tweets
28 Ways to Add Pizzazz to Your Tweets
Flirt, seduce, or mesmerize
You know about the power of lust, seduction, and being irresistible, don't you?
28 Ways to Charm Your Followers with Seductive Tweets
28 Ways to Seduce Your Followers with Alluring Tweets
28 Ways to Fascinate Your Followers with Spellbinding Tweets
28 Ways to Become Mesmerizingly Popular on Twitter
28 Ways to Hypnotize Your Followers with Breathtaking Tweets
28 Ways to Fascinate Your Followers with Irresistible Tweets
28 Ways to Get Your Followers Fall Head-over-Heels in Love with Your Tweets
28 Ways to Woo Your Followers with Enchanting Tweets
The "secret" to writing great headlines
Writing compelling headlines requires practice. Lots of practice.
Rather than write one headline for your next post, challenge yourself to write 20, or 30, or 75. Make each headline more tantalizing, more seductive than the one you've just written.
Create a swipe file with headlines that grab your attention. Understand how they promise you helpful advice, a dash of inspiration, or simply a happier life. Analyze the words (and numbers!) that attract your attention.
Learn how to use your favorite power words. And give your posts the attention they deserve.