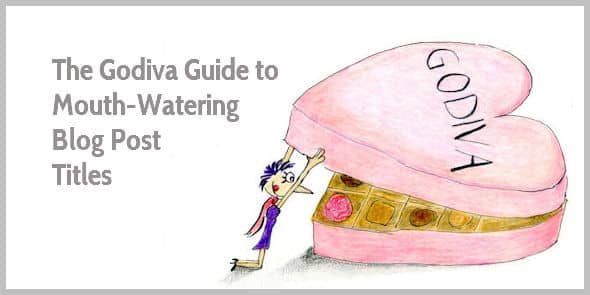 When you see a box of chocolates, does your mouth start to water?
Do you crave opening the box?
Do you imagine biting the chocolate, tasting the sweet cherry mixed with the bitterness of dark chocolate? Or are you anticipating a rich nuttiness? Divine vanilla?
Your blog post titles should be like that box of chocolates.
When your headlines are lip-smackingly good, readers crave reading your post. You get more readers, more tweets, more likes, and more plusses.
Sound good?
Want to learn how?
Check out the slide deck below with 5 tasty title templates you can swipe for your next blog post.
The Truth About Delicious Blog Post Titles
You could write one headline, and consider your job done.
But is your first headline the best?
Will it draw serious crowds to your blog post?
The first headline you write is your warming-up exercise.
Keep going. Write ten, twelve, thirty headlines. Play with different templates. Have fun with different words.
Make readers crave reading your blog posts. Make their mouths water. Make them lick their lips.