Captivate your audience, make your message more memorable, and build your brand
~~ A self-paced, online course ~~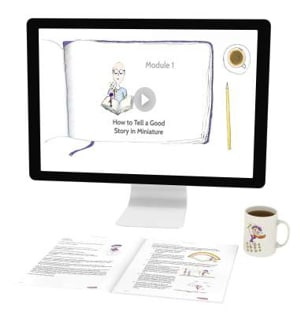 What if your ideas, tips, and messages could shine more brightly?
Of course, stories add sparkle to content. Good stories captivate and entertain. But there's more …
Research shows that stories provide context and therefore make lessons, ideas, and messages easier to comprehend and remember.
Stories can even increase the perceived value of products.
In an experiment in 2009, Joshua Glenn and Rob Walker found that knickknacks became 28 times more valuable just by adding a story.
Isn't that crazy?
Stories are not always that ridiculously impactful, but stories can transform your marketing, too.
So, what if I told you that it's easier to write stories in miniature than you might think …
Hi, I'm Henneke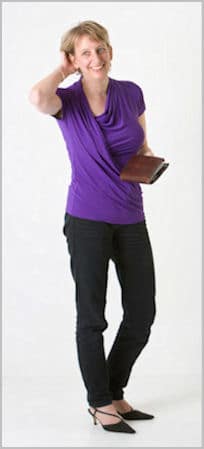 When I started writing professionally, just over 10 years ago, I thought storytelling wasn't for me.
I wasn't even sure about my writing skills.
Yet, I felt something was missing in my writing.
So, I read a few books about storytelling. While they gave me some ideas, most advice seemed too complicated. I don't need sophisticated story arcs. I don't need to build characters. I don't need to write a whole novel.
So, I started studying how non-fiction writers use stories in their writing. I was particularly impressed by the books of Chip and Dan Heath.
And I slowly realized that telling stories in miniature is much easier than I thought. It certainly doesn't require a special talent.
To tell miniature stories, you need to master a couple of storytelling techniques and story frameworks. And that's what you'll learn in this course. Plus, you'll get guided practice and prompts to inspire you to write more stories.
This course will help you become a more creative writer, a better content marketer, and confident storyteller. You'll learn how to write stories with flair, captivate your audience, and make your messages more memorable.
The 7 story frameworks that can supercharge your content marketing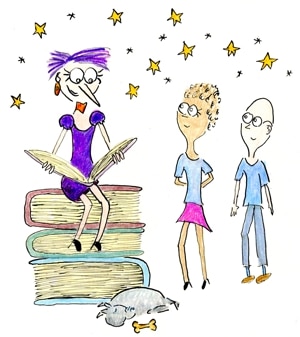 Stories in miniature are usually between 100 and 250 words.
Such stories can engage audiences across all your marketing content: on social media, in emails, and as part of long-form content such as blog posts, sales pages, course tutorials, books, and About pages.
Most stories in miniature follow one of 7 story frameworks or common storylines.
This course includes tutorials, prompts, and annotated examples for each of the 7 frameworks: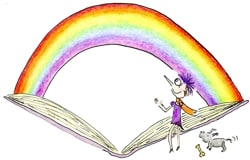 Insight Stories make your tips and lessons more memorable so you can get recognized for your expertise.
Transformation Stories add credibility to sales and marketing messages; they can also inspire change and help your audience trust your advice.
Imagination Stories help align your content with your audience's goals and they can demonstrate bad practices in your industry so you can build your credentials as thought leader.
Metaphoric Stories add flair and flavor to your writing. Plus, they make it easy to share tidbits about your life and bond with your readers.

Opening Stories work great as an introduction for a blog post, podcast, or video tutorial, making your audience keen to learn more.
Origin Stories help explain your values and why you do what you do. Your enthusiasm in such a story can inspire customers and potential customers.
Product Stories can increase the perceived value of your products.
These 7 frameworks will inspire you to write compelling stories so your audience gets to know, like, and trust you.
This is no ordinary storytelling course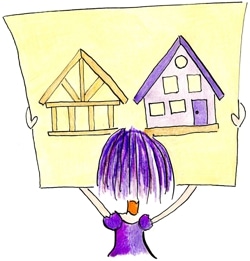 This is a practical course that helps you implement storytelling techniques and apply frameworks so you'll become a confident, compelling storyteller.
You'll learn how to spot and write stories in miniature, step by step:
Learn storytelling techniques
Short video tutorials (+ transcripts) show you the techniques for compelling storytelling.
Discover story frameworks
Annotated examples plus short tutorials show you how to use 7 common storylines.
Practice your skills
Guided activities teach you how to spot, write, and evaluate your stories.
Get inspired
60+ examples and prompts will unlock your creativity, so you'll never run out of stories to tell.
Get feedback
In two live webinars, I'll answer your questions and provide feedback on stories in miniature.
This course will help you engage your audience and have more fun as content creator.
Course overview
Stories in Miniature consists of 6 core modules plus two bonus modules.
Each module includes video tutorials (with illustrated transcripts) and guided activities to practice your learning.
Module 1: How to tell a good story in miniature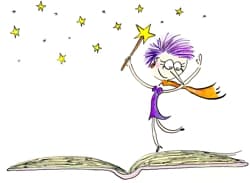 Discover the 3 key ingredients of compelling stories in miniature.
Learn how to propel a story forward so you won't bore your audience.
Practice how to add drama to mundane statements so you can keep your audience captivated (even if you write for a boring industry).
Module 2: Two essential story frameworks
Discover the ideal story framework for sharing your tips so you can demonstrate your expertise in a creative way and build your authority.
Explore how to use Transformation Stories to inspire change and add credibility to your sales messages.
Module 3: Sharpen your storytelling skills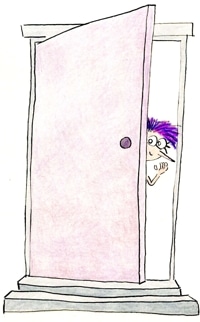 Learn how to hook your readers with your story title (and discover when to use a title and when not).
Write opening sentences that set the tone and pull readers into your story.
Harness the power of gleaming details to make stories more memorable.
Module 4: Two frameworks for storytelling with pizzazz
Align your stories with your audience's goals so your content resonates more strongly.
Boost your creativity with metaphors and present fresh perspectives on well-worn topics.
Module 5: Infuse your stories with personality
Apply 3 tricks for keeping your stories short so your stories become more compelling.
Learn how to choose between showing and telling to write vivid, short stories.
Discover why some stories sparkle with personality (and why others feel like bland textbook examples) so you can develop your own engaging voice.
Module 6: How to spot and tell more stories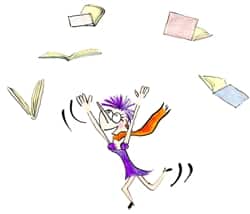 Understand how stories fit into your content strategy so your content performs more strongly.
Use prompts to generate an endless stream of stories in miniature.
Follow a short checklist to evaluate your stories (and stop editing endlessly).
Bonus Module 7: How to use stories in blog posts (and other long-form content)
Hook your target audience with an Opening Story so they become keen to read, watch, or listen to your tutorial.
Discover how to weave miniature stories into long-form content so your lessons become more interesting and more memorable.
Bonus Module 8: Two bonus frameworks to harness the power of stories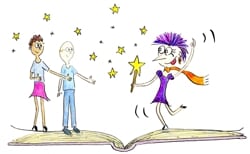 Learn how to share your enthusiasm in an Origin Story and inspire your audience.
Discover how to write Product Stories and increase the perceived value of your products.
This course teaches you how to write miniature stories for use in all your content marketing so you can engage your audience, have fun creating content, and build your brand.
Course schedule:
Modules 1 to 4 are available right now.
Modules 5 and 6 will become available on 4 April 2023.
The Bonus Modules 7 and 8 will become available on 18 April 2023.
Who this course is for …
This course is for anyone who'd like to use stories in their content marketing.
Whether you're a consultant, coach, designer, freelancer, or other service provider, whether you run a niche e-commerce site or small agency, this course helps you write stories in miniature to captivate your audience and share your messages with flair.
About your tutor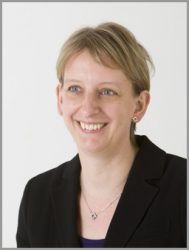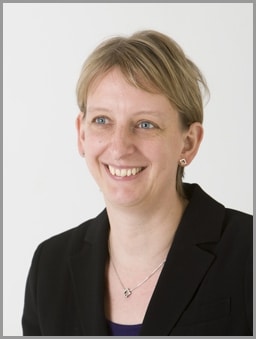 Henneke Duistermaat is an irreverent writer on a mission to stamp out gobbledygook.
Henneke quit her corporate marketing job in 2012 and founded Enchanting Marketing to help small business owners and freelancers find their voice and share their ideas with gusto.
She has authored the books Blog to Win Business and How to Write Seductive Web Copy, and she's created the 5-star rated courses Enchanting Blog Writing, Enchanting Copywriting, and Enchanting Headline Writing.
Henneke was recognized as a Top 50 Content Marketer by Express Writers and BuzzSumo (2018), and Semrush recognized her as a Top 100 Content Marketing Influencer (2022).
Henneke knows how to engage and inspire readers, and she's an excellent teacher.

Brian Clark, Founder of Copyblogger
What you'll get
Stories in Miniature includes: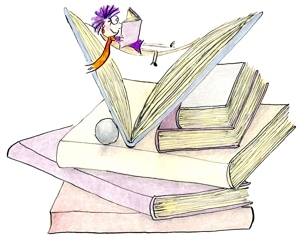 20 illustrated videos and transcripts that teach you, step by step, how to spot and write stories—plus 7 cheat sheets and a checklist for quick reference.
34 guided activities that test your newly acquired knowledge and encourage you to write your own stories.
7 story frameworks + examples that help you write better stories and write them faster.
Free Bonus: Two Enchanting Workshops
In two live webinars, I'll answer your questions and provide feedback on miniature stories. You can submit questions and stories beforehand, and recordings will be available. The first webinar will be held on Thursday 25 May 2023, and the second webinar will be on Thursday 5 October 2023.
Free Bonus: Companion Email Series
Receive reminders on essential storytelling tips, get inspired to dip back into the course, and feel supported throughout the course.
This course is designed for busy people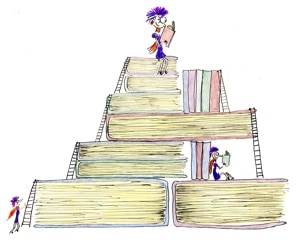 The course is self-paced and you'll get life-time access, so you can learn at a pace that works for you.
The videos are short (around 5 minutes each) so you can pop into the course and keep momentum going—even if you're busy.
The course comes with an online learning outline where you can tick off the videos you've watched and the activities you've completed, so it's easy to keep track and hold yourself accountable.
What students say about my teaching …
Stories in Miniature is a brand-new course; and it follows my proven teaching methods.
This is what students have said about my teaching:
I was blown away by Henneke's ability to scaffold the material in a logical and meaningful way. Everything is explained clearly, concisely, and creatively. The activities and Henneke's answers helped me understand how to apply what I learned.

~ Michelle Daniel, English Coach and French-to-English Translator

Henneke's teaching is simple, yet detailed, and I love the huge number of examples in this course. I had not realized how powerful examples are. The examples help teach what Henneke calls X-ray reading so I can now see how others write, and I'm starting to create my own voice.

~ Dylan Ball, Vocal Coach

The best part of the course? The short videos. I enjoyed listening to Henneke, her tone is relaxed, the messages are bite-sized, and the Henrietta drawings are so sweet. A perfect companion to my afternoon coffee.

~ Lia Stoll, Disability Writer

I hadn't realized how valuable it was to see critiques on other people's writing. After each workshop, I'm so much wiser, and I feel that I can keep writing for days on end.

~ Susanna Tham, Conversion Strategist and Copywriter

Those marvelous live sessions are a major advantage of the course and, if anything, I'd like more of those along the way. Henneke shares so much useful knowledge in these live sessions AND it's incredibly useful to learn from my peers by seeing how they are translating the advice into their own writing styles.

~ Paul Couchman, The Regency Cook

Henneke has broken down the teaching in a logical way to help you stay on track. After each module, I am wondering what she'll be tackling in the next and want to step on the gas pedal!

~ Claudia Schalkx, Marketing Strategist

Enroll today and get a discount of $50

Learn how to write captivating stories and supercharge your content marketing

Normal price: $247

Early bird price: $197*

Or pay in 6 monthly installments of $39 (Early Bird Price)*:

30-day moneyback guarantee

Depending on your location, VAT or sales tax may apply. The prices are in US dollars. Your enrollment is processed by Teachable, Inc.

* The Early Bird promotion finishes on Tuesday 28 March 2023 at Midnight PT. On Wednesday 29 March 2023, the price becomes $247 (or 6 installments of $47).

Frequently asked questions

Is this course suitable for beginners?
Yes, the course is suitable for anyone who creates content whether you feel like a storyteller or not. Whether you're a beginner or a more experienced content marketer, you'll learn how to engage, educate, and inspire your audience with compelling stories in miniature.

Will this course work for my niche?
If you're creating content to share your ideas and to educate your readers, then it's almost certainly a Yes. However, the course is less suitable if you want to share stories purely for entertainment. If in doubt, email me: henneke [at] enchantingmarketing [dot] com.

My blog is not in English. Will this course work for other languages?
This course is based on the universal principles of storytelling. These principles work across languages and cultures. However, you may find you need a little more time to go through the course and to apply what you learn in your language.

I want to write a non-fiction book. Will this course help?
Yes. You can include miniature stories in your book, just like you weave them into a blog post.

Can I use the course for podcasts or YouTube videos?
The same principles of storytelling apply to tutorials no matter whether they're written, or recorded for video or audio. However, this course does not include specific guidance on recording audio or visuals.

How long will the course take?
The course is self-paced so you can go as fast or as slow as you like, and you can dip back in at any time to reinforce your learning or to find fresh inspiration. At a steady pace, you'll probably take 6+ weeks to watch the videos (or read the transcripts) and complete the activities for the 6 modules of the core program. That excludes time for the two bonus modules and the bonus workshops.

How long will I have access to the course material?
You get life-time access—you'll keep access to all course material for as long as the course is available.

Are video transcripts available?
Illustrated transcripts are available for all video tutorials, so you can choose to watch a video or read its transcript (or do both).

Can I pay with PayPal?
Yes, you can use PayPal to pay for the course in one go or to set up a payment plan (6 installments).

Can I get a refund?
If you decide the course is not for you, then you get your money back within 30 days. So, you can try the course completely risk-free.

P.S. If you have other questions, email me: Henneke [at]EnchantingMarketing [dot] com. I'm happy to help.

Enroll today and get a discount of $50

Learn how to write captivating stories and supercharge your content marketing

Normal price: $247

Early bird price: $197*

Or pay in 6 monthly installments of $39 (Early Bird Price)*:

30-day moneyback guarantee

Depending on your location, VAT or sales tax may apply. The prices are in US dollars. Your enrollment is processed by Teachable, Inc.

* The Early Bird promotion finishes on Tuesday 28 March 2023 at Midnight PT. On Wednesday 29 March 2023, the price becomes $247 (or 6 installments of $47).