Captivate your audience, make your message more memorable, and build your brand
~~ A self-paced, online course ~~
Average rating: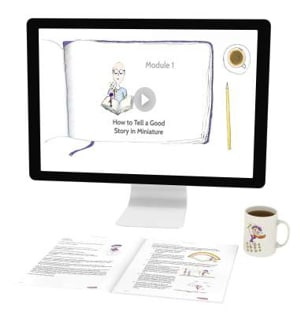 What if your ideas, tips, and messages could shine more brightly?
Of course, stories add sparkle to content. Good stories captivate and entertain. But there's more …
Research shows that stories provide context and therefore make lessons, ideas, and messages easier to comprehend and remember.
Stories can even increase the perceived value of products.
In an experiment in 2009, Joshua Glenn and Rob Walker found that knickknacks became 28 times more valuable just by adding a story.
Isn't that crazy?
Stories are not always that ridiculously impactful, but stories can transform your marketing, too.
So, what if I told you that it's easier to write stories in miniature than you might think …
Hi, I'm Henneke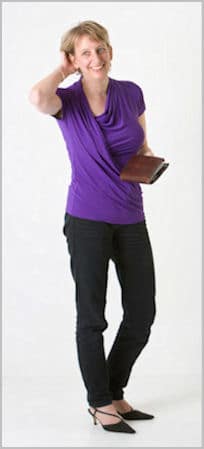 When I started writing professionally, just over 10 years ago, I thought storytelling wasn't for me.
I wasn't even sure about my writing skills.
Yet, I felt something was missing in my writing.
So, I read a few books about storytelling. While they gave me some ideas, most advice seemed too complicated. I don't need sophisticated story arcs. I don't need to build characters. I don't need to write a whole novel.
So, I started studying how non-fiction writers use stories in their writing. I was particularly impressed by the books of Chip and Dan Heath.
And I slowly realized that telling stories in miniature is much easier than I thought. It certainly doesn't require a special talent.
To tell miniature stories, you need to master a couple of storytelling techniques and story frameworks. And that's what you'll learn in this course. Plus, you'll get guided practice and prompts to inspire you to write more stories.
This course will help you become a more creative writer, a better content marketer, and confident storyteller. You'll learn how to write stories with flair, captivate your audience, and make your messages more memorable.
EXTRA: Bonus webinar on 5 October 2023
In this webinar, I'll give feedback on and rewrite stories in miniature:
The webinar will be held on Thursday 5 October 2023 at 10:00 AM EST. That's 3:00 PM GMT.
If you can't attend live, a recording will be available.
This event is exclusive to course participants.
The 7 story frameworks that can supercharge your content marketing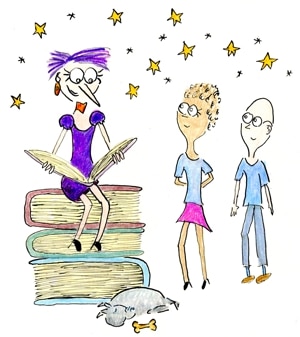 Stories in miniature are usually between 100 and 250 words.
Such stories can engage audiences across all your marketing content: on social media, in emails, and as part of long-form content such as blog posts, sales pages, course tutorials, books, and About pages.
Most stories in miniature follow one of 7 story frameworks or common storylines.
This course includes tutorials, prompts, and annotated examples for each of the 7 frameworks: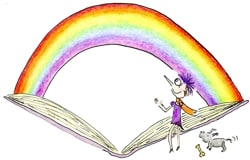 Insight Stories make your tips and lessons more memorable so you can get recognized for your expertise.
Transformation Stories add credibility to sales and marketing messages; they can also inspire change and help your audience trust your advice.
Imagination Stories help align your content with your audience's goals and they can demonstrate bad practices in your industry so you can build your credentials as thought leader.
Metaphoric Stories add flair and flavor to your writing. Plus, they make it easy to share tidbits about your life and bond with your readers.

Opening Stories work great as an introduction for a blog post, podcast, or video tutorial, making your audience keen to learn more.
Origin Stories help explain your values and why you do what you do. Your enthusiasm in such a story can inspire customers and potential customers.
Product Stories can increase the perceived value of your products.
These 7 frameworks will inspire you to write compelling stories so your audience gets to know, like, and trust you.
This is no ordinary storytelling course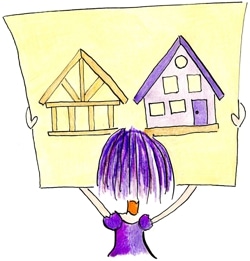 This is a practical course that helps you implement storytelling techniques and apply frameworks so you'll become a confident, compelling storyteller.
You'll learn how to spot and write stories in miniature, step by step:
Learn storytelling techniques
Short video tutorials (+ transcripts) show you the techniques for compelling storytelling.
Discover story frameworks
Annotated examples plus short tutorials show you how to use 7 common storylines.
Practice your skills
Guided activities teach you how to spot, write, and evaluate your stories.
Get inspired
60+ examples and prompts will unlock your creativity, so you'll never run out of stories to tell.
Get feedback
In two live webinars, I'll answer your questions and provide feedback on stories in miniature.
This course will help you engage your audience and have more fun as content creator.
Course overview
Stories in Miniature consists of 6 core modules plus two bonus modules.
Each module includes video tutorials (with illustrated transcripts) and guided activities to practice your learning.
Module 1: How to tell a good story in miniature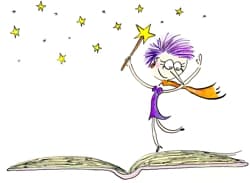 Discover the 3 key ingredients of compelling stories in miniature.
Learn how to propel a story forward so you won't bore your audience.
Practice how to add drama to mundane statements so you can keep your audience captivated (even if you write for a boring industry).
Module 2: Two essential story frameworks
Discover the ideal story framework for sharing your tips so you can demonstrate your expertise in a creative way and build your authority.
Explore how to use Transformation Stories to inspire change and add credibility to your sales messages.
Module 3: Sharpen your storytelling skills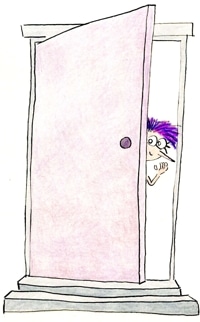 Learn how to hook your readers with your story title (and discover when to use a title and when not).
Write opening sentences that set the tone and pull readers into your story.
Harness the power of gleaming details to make stories more memorable.
Module 4: Two frameworks for storytelling with pizzazz
Align your stories with your audience's goals so your content resonates more strongly.
Boost your creativity with metaphors and present fresh perspectives on well-worn topics.
Module 5: Infuse your stories with personality
Apply 3 tricks for keeping your stories short so your stories become more compelling.
Learn how to choose between showing and telling to write vivid, short stories.
Discover why some stories sparkle with personality (and why others feel like bland textbook examples) so you can develop your own engaging voice.
Module 6: How to spot and tell more stories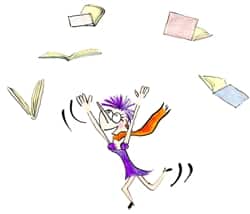 Understand how stories fit into your content strategy so your content performs more strongly.
Use prompts to generate an endless stream of stories in miniature.
Follow a short checklist to evaluate your stories (and stop editing endlessly).
Bonus Module 7: How to use stories in blog posts (and other long-form content)
Hook your target audience with an Opening Story so they become keen to read, watch, or listen to your tutorial.
Discover how to weave miniature stories into long-form content so your lessons become more interesting and more memorable.
Bonus Module 8: Two bonus frameworks to harness the power of stories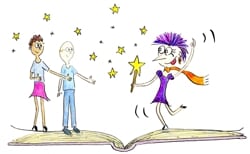 Learn how to share your enthusiasm in an Origin Story and inspire your audience.
Discover how to write Product Stories and increase the perceived value of your products.
This course teaches you how to write miniature stories for use in all your content marketing so you can engage your audience, have fun creating content, and build your brand.
Who this course is for …
This course is for anyone who'd like to use stories in their content marketing.
Whether you're a consultant, coach, designer, freelancer, or other service provider, whether you run a niche e-commerce site or small agency, this course helps you write stories in miniature to captivate your audience and share your messages with flair.
About your tutor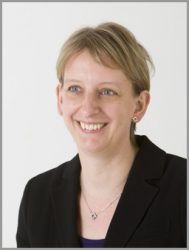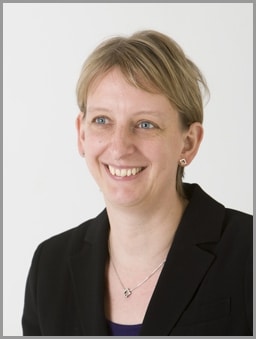 Henneke Duistermaat is an irreverent writer on a mission to stamp out gobbledygook.
Henneke quit her corporate marketing job in 2012 and founded Enchanting Marketing to help small business owners and freelancers find their voice and share their ideas with gusto.
She has authored the books Blog to Win Business and How to Write Seductive Web Copy, and she's created the 5-star rated courses Enchanting Blog Writing, Enchanting Copywriting, and Enchanting Headline Writing.
Henneke was recognized as a Top 50 Content Marketer by Express Writers and BuzzSumo (2018), and Semrush recognized her as a Top 100 Content Marketing Influencer (2022).
Henneke knows how to engage and inspire readers, and she's an excellent teacher.

Brian Clark, Founder of Copyblogger
What you'll get
Stories in Miniature includes: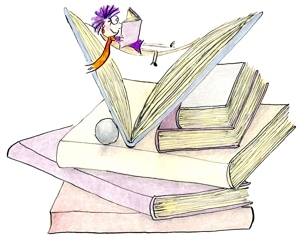 20 illustrated videos and transcripts that teach you, step by step, how to spot and write stories—plus 7 cheat sheets and a checklist for quick reference.
34 guided activities that test your newly acquired knowledge and encourage you to write your own stories.
7 story frameworks + examples that help you write better stories and write them faster.
Free Bonus: Recorded Workshop
In an 80-minute webinar, I provide feedback and rewrite 12 miniature stories so you can see the difference even small tweaks can make.
Free Bonus: Live Workshop
The next live workshop takes place on Thursday 5 October 2023. You can submit your stories beforehand, and I'll provide feedback so you can become an even better storyteller.
Free Bonus: Companion Email Series
Receive reminders on essential storytelling tips, get inspired to dip back into the course, and feel supported throughout the course.
This course is designed for busy people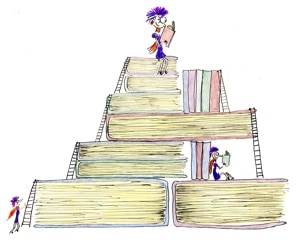 The course is self-paced and you'll get life-time access, so you can learn at a pace that works for you.
The videos are short (around 5 minutes each) so you can pop into the course and keep momentum going—even if you're busy.
The course comes with an online learning outline where you can tick off the videos you've watched and the activities you've completed, so it's easy to keep track and hold yourself accountable.
What students say about my teaching …
Stories in Miniature follows my proven teaching methods. This is what students say about my teaching:
I was blown away by Henneke's ability to scaffold the material in a logical and meaningful way. Everything is explained clearly, concisely, and creatively. The activities and Henneke's answers helped me understand how to apply what I learned.

~ Michelle Daniel, English Coach and French-to-English Translator

Henneke's teaching is simple, yet detailed, and I love the huge number of examples in this course. I had not realized how powerful examples are. The examples help teach what Henneke calls X-ray reading so I can now see how others write, and I'm starting to create my own voice.

~ Dylan Ball, Vocal Coach

The best part of the course? The short videos. I enjoyed listening to Henneke, her tone is relaxed, the messages are bite-sized, and the Henrietta drawings are so sweet. A perfect companion to my afternoon coffee.

~ Lia Stoll, Disability Writer

I hadn't realized how valuable it was to see critiques on other people's writing. After each workshop, I'm so much wiser, and I feel that I can keep writing for days on end.

~ Susanna Tham, Conversion Strategist and Copywriter

Those marvelous live sessions are a major advantage of the course and, if anything, I'd like more of those along the way. Henneke shares so much useful knowledge in these live sessions AND it's incredibly useful to learn from my peers by seeing how they are translating the advice into their own writing styles.

~ Paul Couchman, The Regency Cook

Henneke has broken down the teaching in a logical way to help you stay on track. After each module, I am wondering what she'll be tackling in the next and want to step on the gas pedal!

~ Claudia Schalkx, Marketing Strategist

Learn how to write captivating stories and supercharge your content marketing

$247

Or pay in 6 monthly installments of $47:

30-day moneyback guarantee

Depending on your location, VAT or sales tax may apply. The prices are in US dollars. Your enrollment is processed by Teachable, Inc.

What students say about this course

Susan E

Over the past couple of years I've become increasing interested in how people tell engaging stories. Especially short stories. Not stories that ramble on and on with so much detail that by the end of the story you've forgotten what the point is. I bought a number of books on the topic and enjoyed reading them. But my skills were still lacking. That's why I was thrilled when Henneke announced that she was creating the SiM course. People resonate with good stories. And I wanted to learn how to write them.

This course is packed with all of the lessons you need to write a better story. Story prompts and a lesson on "How to Spot (and Tell) More Stories" are provided so that you can always have a bank of story ideas to work with. And the frameworks are the engine that drives this course. Henneke has many examples of how to apply frameworks to story creation. And finally, a 6-Point Checklist to evaluate your stories. I love a short checklist.

I recently sat down and wrote the first draft of a story. It was over 500 words. But I wanted it to be shorter and more impactful. So I let it simmer for a few days. I came back and edited it. I put more showing rather than telling in it. The story was tighter and turned out to be 274 words. Not only is it shorter but I think it's a better story.

I feel more confident in my story skills. With more practice I now believe that I can become one of those people that can tell an engaging story.

Note: I have each of Henneke's books and courses. Each one has many examples and takes the student by the hand and teaches the topic in a systematic way. SiM is no different. Henneke always exceeds my expectations and creates excellent products.




Sean Allen

The course is practical as it "shows me" the art of storytelling, which I prefer to theory/speculation about the art of storytelling.

Gwen Vanderdeen-Paschke

I have wanted to have a personal writing habit for a long time. I have tried and failed before.

It is thanks to Module 6 that I finally found an exercise and the encouragement to establish a story noticing habit. So now I have a little notebook that I write ideas down in, almost every day. They're not always stories; some are just my thoughts and observations, whatever stands out, because I'm trying not to edit myself at this stage.

This is HUGE for me – to even establish this habit at all. So, thank you. I really appreciate your thoughtful and calm encouragement in your teaching. It makes me feel like this is possible. I'm willing to trust the process.



Imagine having to write a script for a TV series and a podcast about an old Italian crime. As a journalist you are sure that you know how to use each word to tell the most intriguing story. While you are typing on your Mac, you receive Henneke's newsletter about a Mini Stories Course. You get a glimpse of the description of the course. Can a course about mini stories be useful when you are writing a Big Story that will be surely a success? You know that Henneke is a wonderful and sensitive teacher, so you think that the course could give you something. Why not to try? Other courses have given you just a bit of what you need, so… okay… let's get another bit.

When I started the course, months ago, I soon understood that Henneke had put her love, as always, in this last course. So, recently, when I needed help to make my script better, I went on studying and… I understood that – OMG - my criminal story needed to be written again. The lessons and the tips in the course have made clear that I had to change my style, my approach and my mind with that old criminal Italian story.

Each module of the course is useful. Very useful. Even if you know something ("Show, don't tell", for example), Henneke's way to teach help you understand better what you already know. And, surely, thanks to the course you learn a lot of new ways to write stories in a fascinating way.

So, the course has had a positive impact on my writing for the script and the podcast; and my storytelling skills have been improved.

But, but… there is something wonderful I have discovered through this course. I have had for years a big problem. My goal was to write a crime story about an old Italian case which I have been working on, as a journalist, since 2010. I asked myself more and more times: "How can this criminal story be useful for my readers? I don't want to write a story that lasts just a few hours and leave nothing more to my readers. I don't want a story that it is just entertaining, as millions of other stories in the world".

In Module 6 ("How to tell more stories") I found my answer. Nobody before – some important webmarketing "gurus" included – had been able to give me right advice to use my story for something more important than… "just an entertaining story".

These questions in the "Module 6" opened me the door to a new world:

"How does this story help my audience? What's the emotion in this story?" Thanks to Henneke's course about mini stories I have gained clarity that a story can "educate readers and make a lesson, tip, or idea more memorable".

So I discovered that my big job about that criminal case can be a story not just for entertaining. I can educate readers about my research on how the media represents crime and justice.

So, the course is helping me, day by day, to improve my writing skills (in Italian). And is giving me some important ideas to use my story for something more than just entertainment.



I very much appreciate the personalised support Henneke gives in this course. I never felt left alone with the materials, and to me this is very important in pre-recorded courses. I particularly liked the live session and watching Henneke giving feedback on other people's stories and how she improves their versions, there was a lot of learning there. I also valued the emails that supported the course and how they motivated me to keep on going and overcome moments of despair. I love Henrietta's drawings, they help me remember concepts easily and I think they really spice up the course. Even though I haven't been able to devote the course the time it deserves, I have noticed how my storytelling skills have improved and I'm more confident to use stories in my writing.

I had felt that my writing lacked that "grab the reader from the first sentence and guide them thru to the last sentence" feel.

One day in 2023, I was aimlessly scrolling down the emails in my inbox and noticed the subject line that included "stories in miniature".

Huh. Really?

There is such a thing as stories in miniature?

I wonder how that works and if it will help me with my writing.

So I clicked on the email and began reading.

I clicked to read the full post and I was hooked!

I purchased the course, Stories in Miniature, and haven't looked back.

The information in this course was just what I was looking for to level up my writing. Henneke's teaching style is slow paced (which I love), videos are short and to the point, and plenty of examples, exercises and bonus material with more exercises.

Now it's time to put the work in and practice, practice, practice.

I cannot thank Henneke, the creator of this course, enough for sharing her writing "sparkle" with the world.

I feel ready and able to begin the journey of "grabbing my readers from the first sentence and guiding them thru to the last sentence".

Irene Yam

I'm writing my first book. It's about Customer Advisory Boards; I want to empower customers to share their ideas so companies can serve them better.

But my first book draft was too clinical.

And I wondered, who's ever going to read this book?

Henneke's class on Stories in Miniature was just the creative boost that I needed. I put my book aside for two weeks to take her class. I like that there are transcripts for the videos. I first read the PDFs and then watch the videos. It feels like I absorb the guidance better this way. One story from the course that stayed with me is a story from Henneke about a biking vacation. Recalling that story reminds me to write rich descriptions.

I haven't even finished the course yet but have gone back to revising my book. I'm feeling much more creative and can spot the dull areas. I pause and think about how I can add mini stories to keep readers engaged.

In the introduction of my book, I've included a story about my father. After school, I would follow him around Chinatown as he greeted shopkeepers (Ni hao, Konnichiwa, Hello!). He'd stop for a chat, a joke, a cup of tea, or to give some advice. My father died when I was 10 from lung cancer, but he still inspires me—so much so that I've been called the Chief Hello Officer.

The biggest gift from taking Henneke's class is finding my voice to tell stories throughout my book. I am not so worried about what people will think anymore. I can choose to be more vulnerable, and I feel so much more confident in my business writing.

Enchanting Marketing has been the best way to cross my path online. I have been inspired and allow myself to be confident in what I am doing...I have never been a writer. However, Enchanting Marketing has opened my eyes. Love Henneke, I have even written my first EBook with a word count of just under 10,000 words. My blog has been entirely updated, and I finally have my vision. Thank you, Enchanting Marketing.


I decided to buy your courses because I was studying another writing course in the hope of improving my writing skills and the reach of my work, but the course was so hopelessly inept that it succeeded only in highlighting the deficiencies of the teacher and of my own writing abilities. The course consisted of weekly video conferences put together hastily with no depth to the content and very few notes of any value. The inadequacies of the course made me so angry that I determined to find a really good writing course. I did a lot of research before I discovered Enchanting Marketing.

My writing goals are clear: I want to be known as an author who writes valuable stories about personal and career development in an interesting and stimulating way. And I want to be widely read.

After completing two Enchanting Marketing courses I feel that the quality of my storytelling has improved markedly. I am certainly putting a lot more thought into structure and writing techniques. Audience growth will take longer, but I believe my hopes are now justifiable.

Your thorough teaching has made a huge difference to both my approach to writing and the quality of my writing. As a result, I now feel more confident that I will achieve my writing goals.

Thank you for all the research and hard work that make your courses so valuable and stimulating.

Frequently asked questions

Is this course suitable for beginners?
Yes, the course is suitable for anyone who creates content whether you feel like a storyteller or not. Whether you're a beginner or a more experienced content marketer, you'll learn how to engage, educate, and inspire your audience with compelling stories in miniature.

Will this course work for my niche?
If you're creating content to share your ideas and to educate your readers, then it's almost certainly a Yes. However, the course is less suitable if you want to share stories purely for entertainment. If in doubt, email me: henneke [at] enchantingmarketing [dot] com.

My blog is not in English. Will this course work for other languages?
This course is based on the universal principles of storytelling. These principles work across languages and cultures. However, you may find you need a little more time to go through the course and to apply what you learn in your language.

I want to write a non-fiction book. Will this course help?
Yes. You can include miniature stories in your book, just like you weave them into a blog post.

Can I use the course for podcasts or YouTube videos?
The same principles of storytelling apply to tutorials no matter whether they're written, or recorded for video or audio. However, this course does not include specific guidance on recording audio or visuals.

How long will the course take?
The course is self-paced so you can go as fast or as slow as you like, and you can dip back in at any time to reinforce your learning or to find fresh inspiration. At a steady pace, you'll probably take 6+ weeks to watch the videos (or read the transcripts) and complete the activities for the 6 modules of the core program. That excludes time for the two bonus modules and the bonus workshops.

How long will I have access to the course material?
You get life-time access—you'll keep access to all course material for as long as the course is available.

Are video transcripts available?
Illustrated transcripts are available for all video tutorials, so you can choose to watch a video or read its transcript (or do both).

Can I pay with PayPal?
Yes, you can use PayPal to pay for the course in one go or to set up a payment plan (6 installments).

Can I get a refund?
If you decide the course is not for you, then you get your money back within 30 days. So, you can try the course completely risk-free.

P.S. If you have other questions, email me: Henneke [at]EnchantingMarketing [dot] com. I'm happy to help.