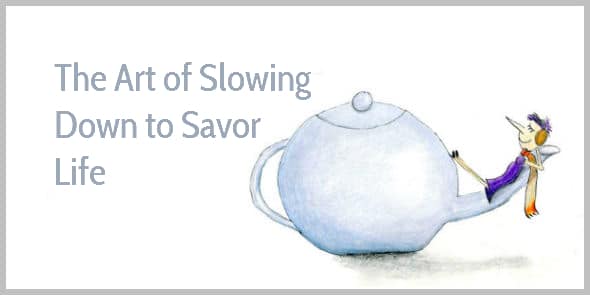 Ever feel like everyone is more productive than you?
Unable to start writing my next blog post, I recently messed around the web for a while.
I read about people finding the perfect work rhythm.
Like a well-oiled machine, they cram ever more work into their day. Grow a bigger Facebook community. Answer more emails. Produce an unbelievable amount of content. While being cheerful and happy all the time.
Life doesn't feel like that to me.
Life doesn't feel like an advert full of joyous Heineken drinkers.
But we often make life more difficult for ourselves. We beat ourselves up because we feel we've wasted time. We get angry because we're scared about publishing a blog post or launching a new product. What if people don't like it? What if nothing happens and all our efforts are wasted?
Since starting my business I've learned a lot. About writing. About online marketing. About running a business. But most of all, about myself.
Below follow some of the most valuable lessons I've learned. About being kind to myself and accepting that life isn't perfect. About moving on and not getting too much in my own way. About slowing down so I can savor life more.
These 4 mindset changes have helped me to slow down and to feel better about myself and my business.
1. Reframe saying No
Saying no is difficult. It feels like I'm rejecting someone. As if I'm selfish.
But that's the wrong way to think about saying no.
Saying yes to a suggestion means saying no to work I had prioritized. What task should I scrap because I take up a new opportunity?
Struggling with saying no, too? Here's an email template you can use:
Thank you for your email.
I'm currently unable to do [whatever the request is] because [if possible, add a reason].
[Provide a quick suggestion of how you can help instead]
When people ask me a free web review, I answer along these lines:
I'm glad you enjoyed my book!
Unfortunately, I currently don't have time for a web review.
To evaluate your copy, think about your ideal customer and then read your website through their eyes. Do they understand your words? Do you explain why they should work with you? Have you overcome their objections to contacting you?
You may also find it useful to read your copy aloud.
Or when people inquire about a copywriting project:
I'd love to help out with your project. It sounds interesting!
Unfortunately, my schedule is jam-packed and I'm unable to take on any new projects.
Do you know other copywriters you can ask? Or would you like me to recommend a copywriter?
Flight safety demonstrations are pretty clear. Put your own oxygen mask on before helping others. Because if you run out of oxygen, you can't help others anymore.
In business life, it's the same.
Take care of yourself first. Saying no doesn't mean you're selfish.
So stop feeling guilty. Set your boundaries. And be proud of how you're helping people already.
2. Prioritize sleep
Getting enough sleep is for softies, right?
Sleep used to be low on my priority list. My corporate life was crazy.
Sleep for five or six hours. Drive an hour to work while listening to an educational podcast. Spend 11 hours in the office. Drive home while listening to another podcast. Cook, eat, and then answer a few emails, read a report or a few blog posts to keep up with online marketing trends. Read a business book in bed, and fall asleep.
How did I survive?
I cruised through the day on auto-pilot. Many meetings didn't require my full attention.
But once or twice a year, I'd be so exhausted that I'd sleep a whole weekend. I only woke up for breakfast and dinner.
I'm used to working at companies where leaving at 6pm was frowned upon—a sure sign of a lack of commitment to the company. Being the last to leave was a badge of honor. And the harder you worked the more work you received because you were competent. A dangerously vicious circle.
Now, I don't have wasteful meetings I can breeze through on autopilot, half asleep. When I work, I have to work. I have to concentrate.
It took me nearly two years of running my business before I realized the importance of sleep. Tony Schwartz calls sleep a competitive advantage. And it's true.
If you're a night owl like me, don't fool yourself like I did.
I would stumble around all day and work like a maniac from 9pm to midnight or later. While I thought this was my most productive time of the day, I wrecked my productivity for the next day. I slowly moved my sleep rhythm by shutting my computer down an hour before bedtime and by trying to go to bed a little earlier every week.
When you prioritize sleep, you become more energetic during the day. You get more done.
3. Stop letting others set your standard
I quit my job, because I didn't want to work like crazy all the time.
I wanted more freedom. The opportunity to do things my way.
But our dominant culture is to strive for more. More followers. More achievements. More money.
The six-figure income seems a minimum yardstick. Otherwise you don't even count. A product launch that makes under $10k? Tss. What a failure.
But what do you require to live a comfortable life? What works for you? What does a good life mean to you? What is good enough?
Manic work habits can be fueled by not feeling good enough.
We're afraid our content doesn't live up to other people's standards, so we polish until it's shinier than anything we've seen. We're afraid our presentation will suck, so we practice it one more time late at night. We're nervous about questions we may get, so we over-prepare. We're afraid to wing it. We're afraid others will find out we're pretending to know our stuff.
Are you working so hard because you're afraid to fail?
Stop defining yourself by the work you do. The length of your to-do list is not the measure of your success. Only you can decide what success means for you.
Learn to treasure the intangible aspects of life—inspiration, creativity, empathy, being together.
4. Schedule time off
Summer is arriving here in England. We're having lovely weather this week.
A good time to stand back and reflect.
In Italy, many factories close for the month of August. In China, most factories close for 3 weeks for Chinese New Year.
Linda Lopeke has reminded me of this: Why not declare summer hours, too?
You probably started your own business to have more freedom. So why not take some time off and enjoy the summer? Work shorter days. Go away for the weekend. Plan a long vacation. Or reduce your blogging schedule, like I'm planning to do for July and August.
Make sure you block downtime in your calendar because otherwise your calendar fills up with appointments and work.
I do the same in December. I find it a tough month. I schedule less work to allow for lower energy levels during these dark days.
Our always-on society makes it hard to escape
We're addicted to checking Facebook and Twitter updates. We feel we must answer a Whatsapp message instantly.
We add another book to our wishlist. Another blog to Feedly. Subscribe to yet another podcast. Buy another ecourse. And set up an account for yet another social media platform.
No wonder we feel overloaded, overwhelmed, and overstretched.
So, find time to escape. Go for a walk without your smartphone.
Live in the slow lane for a couple of months.