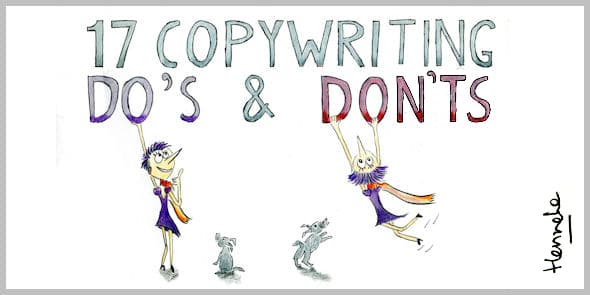 You studied several copywriting books.
And read blog post after blog post with copywriting tips.
But what about writing your own web copy?
Does it still feel like a struggle?
You know the grammar is fine. But the copy sounds bland.
You read, and re-read your copy. You can't quite put your finger on it. What's wrong? How can you improve it?
Today I've assembled 17 examples of yucky copy. And I tell you exactly what's wrong, and how to improve it.
Sound good?
The Art of Copywriting
You may feel you need to be a "real writer" to write good copy.
You may think your writing skills aren't good enough.
But follow the right process, and you can turn average text into persuasive copy.
Start with understanding your reader.
Sneak into his mind. Understand what makes him contact you. And know exactly what stops him from buying.
Become a good psychologist, and a good salesman. Understand your audiences' wishes, dreams, and secret desires.
And then simply tap into these desires with your words.