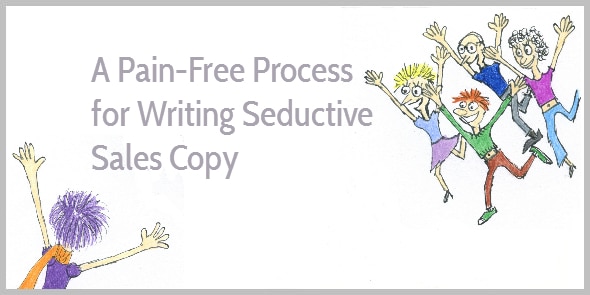 Oh my.
Writing copy is hard, isn't it?
We've all been there.
You're staring at a blank sheet. You try to conjure up your headline. But the words won't come.
Trying to summon your muse?
Think again.
Good writing isn't about inspiration.
But about preparation.
When you know how to prepare and plan your copy, writing becomes a breeze. And you never need to stare at a blank sheet again. You never run out of inspiration again.
How to plan your copy
A good copywriting process starts with creating an inventory of persuasive arguments.
Because once you've decided what you need to write, composing your paragraphs and sentences becomes easier. A lot easier.
Check out the presentation below and learn the 5 questions you must answer to find your persuasive arguments.