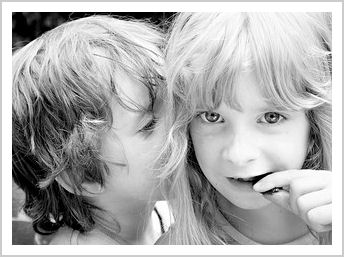 Is it a secret?
Probably not. But it does seem like a hidden truth. Under wraps. Or camouflaged.
We worry about correct grammar and impeccable spelling.
We work on our tone of voice.
We check whether our web pages are scannable.
We apply copywriting techniques to make our web copy more persuasive.
But let's be clear.
Grammar, spelling, voice, and copywriting techniques are the cherries on your cake. They make your cake look better, but they won't sell your cake if it's made of cardboard.
The "secret" to shockingly good copy is making a cake that everyone loves, a cake that people want to buy for the price you offer it for.
Imagine you're a butcher setting up your business…
For your grand opening you decide to break the bank and ask legendary copywriter John Carlton – the most ripped-off writer on the web – to write an invitational leaflet that you're planning to drop off door-to-door.
Your town is not so big, so on a sunny Saturday afternoon you and a couple of your friends walk around to drop off the leaflets. You're excited. Your opening is going to be great. You can't wait to start selling your customers the most delicious organic chicken in the country.
But something goes wrong.
Apart from your mother and your mates, nobody turns up.
You've paid one of the most expensive copywriters to use his most persuasive tricks to write your leaflet text. You even promised a 20% discount on all your delicious chicken on the opening day.
But nothing happened. Why?
Well, maybe it's a town full of vegetarians? Or maybe you're selling organic chicken, but your customers prefer lower-priced chicken, or maybe they like to eat pork, or beef, or game. Or maybe the other butcher in town is such a lovely guy, you need to do something exceptionally special to lure people away from him.
Sounds like a silly story? Here's a real life example:
Carelogger is an app that helps people with diabetes keep track of health metrics like blood glucose. The headline on their website used to be: Keeping tabs on your diabetes just got a lot easier.
Seems like a good headline, doesn't it? It clearly targets people with diabetes. It's easy to read and to the point. It highlights a benefit. So what's the problem?
Making it easier to track metrics isn't an important benefit for people with diabetes. What they really want is to improve their health.
So, when Carelogger changed their headline to Maintain your optimal health by keeping tabs on your diabetes, conversions increased by 30% (source).
Your all-important value proposition
Your value proposition is the promise of what you offer to your customer. How will you make him or her happier, healthier, or more productive? Which problems, pain points, or hassle will you take away? And what will it cost to buy this from you?
Getting your value proposition right is the most important part of copywriting, but it's also the most difficult.
You need to define who your customer is. You need to understand exactly what you can do to make him feel better. You need to learn what problems you can help your customer overcome. You need to figure out his objections to buying from you. And it's probably useful if you know what questions he's asking about your products, too.
It sounds obvious. Pretty straightforward. It's basic marketing.
But I see people struggling with it time and time again.
I struggle with it, too.
Should I write persuasive web copy and e-newsletters for small businesses so they can win more customers?
Should I teach small business owners how to write web copy so they can win more customers and make more money?
Should I widen my scope and teach small business owners how to market themselves so their business can grow and they can have a more balanced life?
Should I target a specific segment of small business owners such as coaches or creative freelancers or marketing agencies?
These are big questions. And it'll take me a while before I figure out the answers. Until then I happily muddle through with a fuzzy value proposition. 🙂
One more important question…
Does your value proposition need to be unique?
Marketers often talk about Unique Selling Points (USPs). A USP is a value proposition that is so unique that nobody else offers the same.
Big businesses need a USP to position their products as different from their competition. M&Ms, for instance, distinguish themselves from other chocolate products with the slogan: melts in your mouth, not in your hand.
As a small business you don't need to rack your brain to come up with a USP. YOU are the USP of your business. Your customers choose to work with you because they know you, like you, and trust you. You don't need an extraordinarily special selling point.
You need to focus on the value you offer to your customers. Exceed their expectations. And let your personality shine through so customers can get to know you, and love you.
Be YOU.