These copywriting techniques will add a spark to your sales copy.

3 copywriting techniques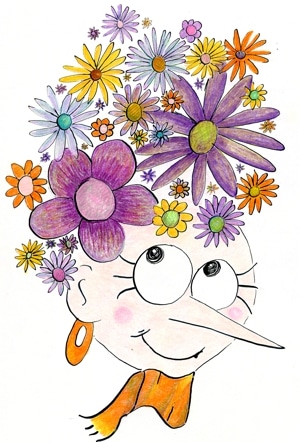 You're smart.
You know how to write sales copy. You keep it short and simple.
You avoid gobbledygook like world-class. You use power words like you and because. You communicate both benefits and features.
But somehow your copy doesn't feel quite right. A spark is missing.
Is your copy a little dull?
Today's copywriting tips are subtle techniques. These tactics don't make bad copy good, but they can make good copy great.
These three writing techniques are the mascara, eyeliner, and eye shadow of copywriting. They make your copy more beautiful and more appealing. They make your statements stand out – just like subtle makeup prettifies and draws attention to someone's eyes.
Subtly apply these three tantalizing techniques to create mesmerizing sales copy.
1. Delight your readers with rhyme
Poets have understood the beauty of rhyme for many centuries.
Rhyme is pleasant to hear. The smoothness of rhyming sounds aids memory. Haven't you remembered nursery rhymes for many years?
Rhyme is also associated with being accurate or truthful. In his book To Sell is Human, Daniel Pink describes a study where participants are asked to rate (a) statements that rhyme and (b) modified statements that have the same meaning but don't rhyme (e.g. Woes unite foes vs Woes unite enemies). The rhyming statements were rated as more accurate.
Apple uses unaccented rhyme in the description of the iPhone 5:
The thinnest, lightest, fastest iPhone ever. (iPhone 5)
Unaccented rhyme isn't as powerful as perfect rhyme.
Unaccented rhyme happens when non-stressed syllables rhyme (as in the example above). Perfect rhyme happens when stressed syllables rhyme – as in the following example from Innocent (a UK-based smoothie maker):
This kids' smoothie has zing, ping and probably some ker-din.
Alliteration is a form of rhyme, too. Sometimes called head rhyme, alliteration repeats initial consonants. For example:
A display that's not just smaller. It's smarter. (iPad Mini)
Copywriting tip:
You don't need to write poems to use the power of rhyme. Use rhyme to make important points in your sales copy smoother and more memorable.
2. Grab attention with deliberate repetition
Deliberate repetition of words draws attention to statements. It's really simple:
And because it's so easy to use, it's easy to love. (iPad mini)
Repetition changes the rhythm of writing:
Our 100% pure fruit smoothies. No added sugar. No concentrates. No funny business. (Innocent)
Copywriting tip:
Interrupt long sentences with super-short sentences. Use word repetition to stress important points in your copy.
3. Entice your readers with vivid imagery
Creating an image with words is one of the most powerful tools of a copywriter.
Vivid language is easier to remember because it takes up more brain processing power. That's why Drew Eric Whitman suggests copywriters need to direct a mental movie.
Apple creates an image of the type of movies you could film with your iPhone 5:
Imagine sidesplitting, adventure-filled, must-see flicks produced by you and shot on iPhone 5.
Innocent doesn't just compare a drink with sunshine – they describe the sunshine in detail:
(…) this drink tastes of sunshine. Not that watery stuff that you get in the UK for five or six days of the year, but the great, clear, life-affirming rays that you'll only find where these fruits are grown. (Innocent smoothie)
You can almost feel the warmth of the sunshine, can't you?
Copywriting tip:
Use vivid images to mesmerize your reader. Allow your reader to imagine working with you or using your product.
How to avoid cake-faced copy
Too much makeup hides natural beauty like a mask.
Over-using copywriting techniques makes your copy pretentious, bombastic, or even ridiculous.
Take for instance this special offer for fuchsias from UK-based garden center Thompson and Morgan:
Turbo-charged trailing fuchsias, that are guaranteed to give a stunning display. (…) The enormous blooms will leave your baskets, window boxes, and containers literally dripping in a carnival of colour.
Eh … can you turbo-charge fuchsias?
The alliteration carnival of color may be fine (although a little over-used), but you can't drip in a carnival of colors. And you definitely can't literally drip in a carnival of colors, because literally means actually or exactly as I say.
Can you imagine our lawn coloring purple, pink, and red from color-dripping containers?
Copywriting tip:
Apply copywriting techniques with care. If in doubt, simplify. Be subtle.
The art of writing sales copy
Of course, there's a lot of science to copywriting.
You can test which copy converts better. You can analyze which words to use. You can examine font color and font size.
But you can't stuff your copy full of copywriting techniques and expect it to perform.
Copywriting is an art.
Entice your customers with the subtle beauty of your copy. Choose mesmerizing words. Seduce with rhythm and sounds.
Be creative. Be delightful. Be enchanting.