Learning copywriting by yourself can feel like a difficult task. But it doesn't need to be so hard, if you apply a solid learning system.

Learn copywriting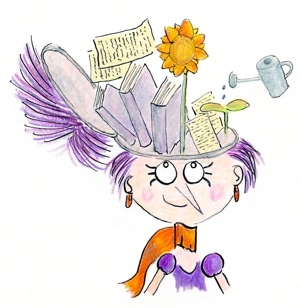 Have you tried to learn copywriting by reading blog posts?
And does it seem hard to apply the tips? As if your knowledge is a little disjointed?
Teaching yourself copywriting can feel like a difficult task.
But it doesn't need to be so hard, if you apply a solid system. A good learning system stretches beyond writing techniques. You also need to understand the structure of good copy, how to streamline your writing process, and learn to evaluate your own writing.
In this article, I reveal the 5-step system I used to teach myself copywriting. This system works whether you want to become a copywriter or if you're a coach or entrepreneur wanting to write better copy for your own business.
Want to know more?
What is copywriting?
Copywriting aims to persuade a reader to take a specific action—to buy your product, inquire about your service, join your email list, download a free report, or follow you on social media. Your copy can appear in emails, on web pages, or in sales brochures.
Blog writing is different from copywriting. In a blog post, your purpose is to educate a reader and encourage him to implement your advice. This is how you build your authority as a blogger, and how readers come to trust you.
Step #1. Learn to listen
Do you need to turn yourself into an elegant wordsmith?
A few poetic techniques won't hurt your sales copy. Apple's copywriters for instance, know how to use rhythm and rhyme to create persuasive copy.
But good copywriting starts with listening to your clients and stealing their words.
Yes, that's it. Stealing.
When you understand what potential clients are struggling with, when you hear them talking about their fears and dreams, when you appreciate how you can solve their problems, then you're halfway to writing good copy.
How to learn to listen (and steal):
One way to listen is to mine reviews, forum questions and blog comments for copywriting input. Joanne Wiebe, copywriter extraordinaire, explains here how she finds compelling sales messages in Amazon reviews.
My favorite way to understand (potential) clients is to talk to them directly. You often learn more from a few in-depth conversations than from a big survey. When you have an opportunity to talk, ask clients these questions:
Why did (or would) they hire you?
Why did (or do) they hesitate to hire you?
What did (or do) they expect to achieve when they hired you?
And how did you deliver on their expectations?
What was their experience with your service like?
What specifically was most valuable?
How has your service had an impact on their business or their life?
Pay attention to the fears and problems clients mention, and notice their aims, dreams, and unfulfilled desires. Make a note of the phrases they use so your copy reflects what they're thinking in their words, so they feel understood.
Step #2. Understand the basic copywriting rules
What is good copy?
When is copy persuasive and when does it fail to persuade?
By listening to clients and stealing their words, you learn, for instance, which features and which benefits appeal to them.
But to turn your client's words into persuasive copy, you need to understand the copywriting rules, too.
The rules help you create the right balance of features and benefits. The rules show you how good copy provides both substance (specific features) and emotional appeal (benefits).
The basic copywriting rules include:
Match features with benefits
Be specific to boost credibility
Use proof (such as testimonials) to get people to believe you
Overcome objections
Nudge people to take action
Be bossy in your call to action
The rules guide you, and help you evaluate your own writing.
Further reading on copywriting techniques:
Step #3. Study the masters
Want to know how to structure your copy?
Studying the masters will help you understand how all copywriting elements fit together.
For instance, when you study a sales page pay attention to:
What is the purpose of this page? What action should the reader take? Is that action clear?
What arguments are provided for taking that action?
How are features and benefits communicated?
How does the page build credibility and trust? Why do you believe the content?
How is the information arranged? Is the most important information communicated first? And the least important information last?
When you study the copy from experienced writers, you learn to detect the patterns of persuasive writing, and it becomes easier to structure your own copy.
Further reading on master copywriters:
Step #4. Streamline your copywriting process
If you want to write persuasive copy fast, then a proven process is a must.
Without a process, copywriting can become a mess.
First, collect all your persuasive arguments—list features and benefits, potential objections (and how to counter them), and proof that can help you establish your credibility. You collect this material by listening to (potential) customers (see step #1).
Secondly, arrange all your persuasive arguments in a logical order—the most important arguments come first. Once you've created order, writing a first draft becomes relatively straightforward.
Thirdly, revise and edit your copy to cut flabby phrases and make your sentences smooth, and, if required, optimize your copy for search engines.
A smooth copywriting process not only helps you write faster, it also helps ensure your copy is complete and persuasive.
Further reading on the copywriting process:
Step #5. Practice and evaluate
This is probably the trickiest part of learning to write copy by yourself.
The quickest way to learn copywriting is to work with someone who can tell you what you're doing wrong.
But if you can't hire a coach, then you can learn how to evaluate your own writing. This is where your swipe file comes in handy because you can compare your own writing with the copywriting examples you admire.
But what do you look for?
Focus on one specific aspect of your writing at a time. For instance, underline all your features and benefits, and compare them with the features and benefits in your swipe file examples. Or, only review how credibility is established.
Practice becomes easier when you focus on one aspect at a time.
How to learn copywriting
The 5-step system, as outlined above, helped me go from an unknown marketer at a struggling company to a $250/hr copywriter, and then onwards to teaching sell-out copywriting courses.
And I sell these courses with only a few simple sales emails. No complicated sales funnel or sleazy tricks required. Just sound copywriting.
My main lesson?
Be yourself.
To write copy for your own business, you don't need to turn yourself into a super sales expert. You don't need to become a copywriting pro.
Instead, listen to your clients.
And communicate your offer with clarity.