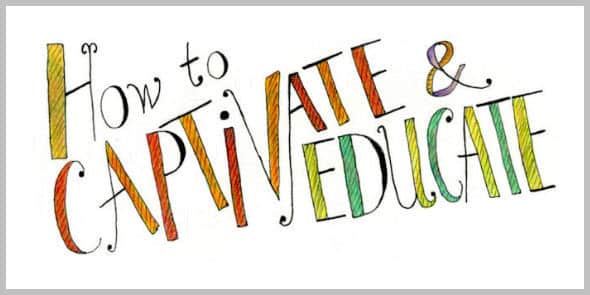 Writing practical advice seems quite straightforward, doesn't it?
You love sharing your knowledge.
What can go wrong?
You pick a topic you know well. You write a step-by-step explanation. A little editing and voilà … your tutorial, guide or how to post is ready to publish.
Reality is often different.
How often do you read how-to posts that are superficial and useless?
How often does reading educational content feel like a waste of your time? Too overwhelming, too much blah blah, or not concrete enough?
Writing a practical guide is like cooking for friends
Imagine a childhood friend comes to visit with her kids. You've not seen each other for a few years. What will you cook?
First, you need to know what they like to eat. Do they like spicy food? Is anyone allergic? What if one of the kids has become a vegetarian?
With writing it's the same. Think about your audience before picking a topic:
Are they struggling with the problem you want to write about?
Do they want to solve this problem?
Can you help them solve this problem or is the problem too big? Can you narrow it down?
It's easy to fall into the trap of writing what we know, and forgetting to share what our readers want to learn.
Create a recipe in easy steps
You've cooked chicken fajitas for your friend and her kids.
They love your fajitas so much, they want the recipe so they can make it at home.
What will you write down?
An advanced chef doesn't require as much detail as a beginner. You might not include exactly how many spices you use. Or you might skip the instructions for making guacamole.
With writing educational content it's the same. Think about your readers … which details do they require to implement your advice? Could they choke because your advice is not detailed enough? Or are you boring them with too many details they know already?
Writing a recipe for fajitas is easier than writing a how-to for topics like leadership, self-improvement, or marketing, because these topics are abstract.
To help readers implement advice for an abstract topic, use images, metaphors, and examples, so readers can visualize your ideas. Make your advice concrete to captivate and educate your audience.

Educational content is the staple food of content marketing
Practical advice is shareable advice ~ Jonah Berger
Useful content also builds your authority, increases your credibility, and gets readers to trust your advice. That's how you earn the opportunity to sell.
But how-to guides only work when you inspire your readers to implement your advice.
So, when you next share your tips, think about your hungry reader …
Is she printing your recipe and cooking your favorite dish tonight?