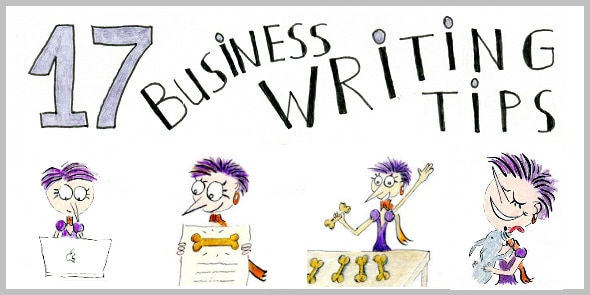 Infuriating, isn't it?
You follow a few blogs about writing.
And diligently read their posts.
You even devoured a few books about business writing.
But when you try to implement the advice?
You feel overwhelmed.
Where should you start? What's the most important advice?
Today, I've gathered my 17 favorite business writing tips. Finding 17 tips too many? Focus on the first three tips is a great start for making your content more engaging and enchanting.
Want to add this infographic to your website?
Copy and paste the following embed code:

17 Business Writing Tips [Infographic] by Henneke at Enchanting Marketing