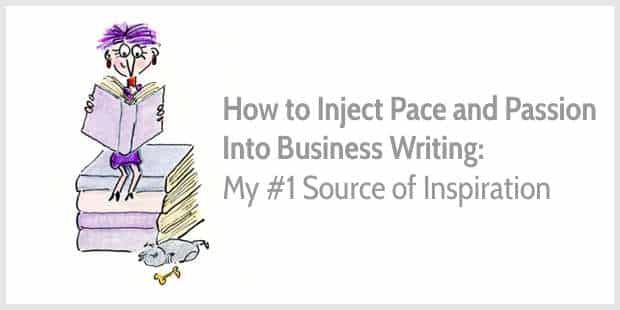 Full of enthusiasm, I started reading my next book: Essentialism.
This New York Times bestseller—with almost 1,500 reviews on Amazon at an average of 4.6 stars—must be good, right?
I had looked forward to reading it for several months.
So, I downloaded the book on my Kindle. I started reading. It was a little late and I was tired, so I didn't get far.
The next day, I picked up my Kindle again. But the stories felt a little flat, and the book failed to grip me. I got bored.
Sound familiar?
I wrestled on but felt like I'd read it all before. At last, I gave up, about a quarter into the book.
Life is too short for uninteresting books
A few years ago, I read almost only self-help and business books.
And as recently as last year, I've been reading one non-fiction book to one fiction book.
But the balance has shifted.
I'm reading more fiction than ever.
A weird idea exists about fiction vs non-fiction writing. As if fiction and non-fiction are two completely different forms of writing. As if it's a bad thing when a copywriter writes fiction in her spare time. As if a business blogger can't learn anything from award-winning fiction.
But what if business writing could be almost as thrilling as a whodunnit? What if a business story could be as endearing as a feel-good novel? What if your prospects could get hooked on your blog, yearning for your next post?
As business writers, we have a lot to learn from well-written fiction and memoirs.
Good business writing doesn't need to be cumbersome
Business writing tends to be full of long sentences and complicated words.
But we don't need posh words to share our knowledge.
As Ernest Hemingway shows in The Old Man and the Sea we can captivate readers and share our wisdom with simple language:
He looked across the sea and knew how alone he was now. But he could see the prisms in the deep dark water and the line stretching ahead and the strange undulation of the calm. The clouds were building up now for the trade wind and he looked ahead and saw a flight of wild ducks etching themselves against the sky over the water, then blurring, then etching again and he knew no man was ever alone on the sea.
Writing with simplicity doesn't mean dumbing down your words. Instead, you write clearly and precisely, and you let your story unfold, sentence by sentence.
When you simplify, business writing can become almost as enchanting as Hemingway's stories.
Inject passion into your writing
In sales copy and blog posts, statements often remain generic, like: We'll take care of your project from start to finish, or: I'm passionate about your results.
Such generic statements lack passion and fail to be persuasive.
To inspire readers, you must dive deeper and share the details of what you do. How you onboard new clients. How you work together. What you expect from clients. What clients can expect from you. How exactly you ensure good results.
Helen Macdonald's book H for Hawk brims with passion for goshawks and is full of fascinating details:
What is she seeing? I wonder, and my brain does backflips trying to imagine it, because I can't. I have three different receptor-sensitivities in my eyes: red, green and blue. Hawks, like other birds, have four. This hawk can see colours I cannot, right into the ultraviolet spectrum. She can see polarised light, too, watch thermals of warm air rise, roil, and spill into clouds, and trace, too, the magnetic lines of force that stretch across the earth. The light falling into her deep black pupils is registered with such frightening precision that she can see with fierce clarity things I can't possibly resolve from the generalised blur. The claws on the toes of the house martins overhead. The veins on the wings of the white butterfly hunting its wavering course over the mustards at the end of the garden.
It is a misunderstanding that all business writing should be short.
Yes, online text should be scannable.
But removing all details flattens your text. So, show your passion by sharing your knowledge in vivid details. That's how you get readers excited about working with you.
Does your writing sing?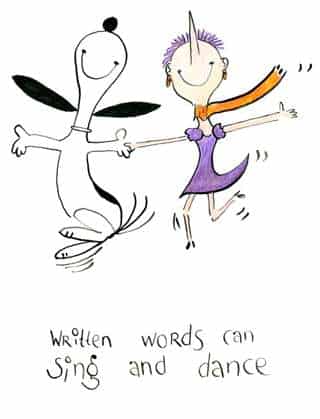 Rhythm is one of the most underrated aspects of writing, especially in business writing.
But just like a higher-tempo song makes you bounce a little faster during workout, your readers can sense the rhythm in your writing, too.
Here's an example of rhythmic writing from the novel There There by Tommy Orange about native Indians in Oakland:
"(…) Listen, baby, it makes me happy you want to know, but learning about your heritage is a privilege. A privilege we don't have. And anyway, anything you hear from me about your heritage does not make you more or less Indian. More or less a real Indian. Don't ever let anyone tell you what being Indian means. Too many of us died to get just a little bit of us here, right now, right in this kitchen. You, me. Every part of our people that made it is precious. You're Indian because you're Indian because you're Indian," she said, ending the conversation by turning back around to stir.
Writing can stutter and stumble. Or writing can hop, skip and dance, putting a smile on your reader's face.
So, have you read your text aloud to find out whether your words sing?
Make your business writing fast-paced
Ever feel like a blog post is rambling on for far too long?
And wonder why a writer couldn't get to the point more quickly?
Reading good stories, and especially thrillers, teaches you how to pace your stories. How to focus on action, and how to heighten the drama by slowing down the action.
As Lee Child, the master of fast-paced storytelling, puts it:
You should write the fast stuff slow and the slow stuff fast. I picked that up from TV. Think about how they shoot breaking waves – it's always in slow motion. Same thing. You can spend pages on pulling the trigger.

From: "Reacher Said Nothing: Lee Child and the Making of Make Me" by Andy Martin
Want to turn business stories, blog posts, and even your sales copy into engaging writing?
Learn how the best authors write, and observe why their writing captivates you. Which writing techniques can you emulate?
Imagine your reader, still groggy from sleep
She switches on her computer, while sipping her favorite green tea.
In her inbox, she finds your blog newsletter.
Can you picture her eyes lighting up? Can you imagine her as keen to read your next blog post as if it's the new Jack Reacher?
You write as you read.
So, choose what you read wisely.
PS
Thank you to Nadiia Suprun for nudging me to write this post and create the reading list below—with the best memoirs and fiction books I've read in recent years. All links are Amazon affiliate links.
Happy reading 🙂

I am writing this in a prison cell.
But I am not in prison.
I am a writer.
I am neither where I am nor where I am not.
You can imprison me but you cannot keep me here.

~ Ahmet Altan