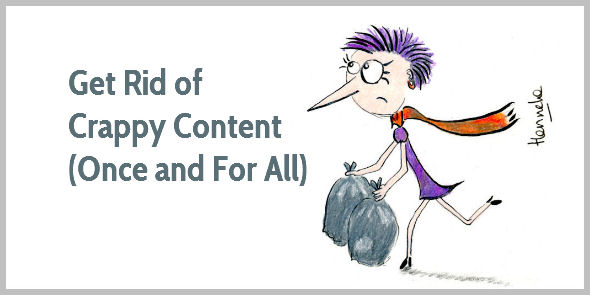 Is writing an art?
Or a skill?
Can anyone learn how to write well?
For most of my life, I thought writing was an art. Something special. For talented people only.
Aren't all writers talented geniuses? They lead amazing lives. They're interesting people. And they are born with this wonderful skill to capture our attention with their stories. That's what I thought.
And me?
I thought I was boring. I've never seen myself as a writer. I've never had a secret wish to publish a book. I don't keep a diary.
Perhaps I could write a business letter or email. But anything else seemed impossible.
But a few years ago, I realized the importance of content in today's marketing; and I knew I had to learn how to write. I had to learn how to touch, tickle, and dazzle readers. I had to learn to be engaging, interesting, and persuasive. Using words only.
I devoured a pile of copywriting books.
I studied how my hero bloggers were writing. How do they grab my attention? Why do I keep reading on? Why do I feel inspired?
And I analyzed the sales copy of brands I admire. Why is their content persuasive? Why doesn't it sound sleazy?
I quickly get overwhelmed. And at times, it seemed impossible to learn how to write well. My only way to cope was getting organized. I broke the writing process down. I wrote checklists. Even editing became a series of specific tasks I would focus on one by one—like eliminating redundant words or adding sensory words.
Slowly, I distilled the critical components of good business writing.
Master these components, and anyone can engage, persuade, and inspire their readers. Want to know what they are?
1. Good business writing starts with empathy
Good writing starts with listening to your readers.
If you don't know your reader's struggles, how can you help him? If you don't know what stops him from following your advice, how can you inspire him? If you don't know what's bothering him, how can you persuade him to buy your products?
A good business writer is a mentor, an adviser, a coach, a teacher.
Whether you sell designer mugs or offer a time-saving app, whether you're a website designer or a copywriter, we all take readers by the hand. We share our expertise. We offer buying advice. We inspire people and encourage them to improve their lives.
To write good content, we have to anticipate what our readers think. We have to anticipate the questions they want to ask. We have to help them, comfort them, touch them, energize them, and nudge them to take action.
The biggest mistake I see business writers make is that they forget who they're writing for. They forget to explain what fancy features mean for their customers. They simply share their knowledge without wondering whether their readers and clients are interested.
As Ann Handley suggests, good writers have a pathological interest in their readers.
Empathy requires discipline. Whenever you write, think about your reader. What would he like to ask you? Why does he hesitate to buy from you or follow your advice? How can you make him chuckle and feel closer to you?
2. Good business writing requires clarity of thought
Sometimes I think I know what I want to say.
But I don't know how to say it.
I curse my lack of language skills. Why can't I find the right words?
But the problem is usually not in selecting the right words. Using a thesaurus or dictionary can easily solve that.
The issue at stake is my thinking. I'm not clear on what I want to say. I have to peel away distracting layers of thought to uncover the essence of my message.
I have to simplify my thoughts.
What is my big idea? How can I explain it? How can I simplify it?
Writing can help clarify our thoughts and deepen our understanding. A first draft can be messy with too many trains of thought. When we edit, we notice the points remaining unclear. We must untangle our thinking and uncover our ideas.
To communicate your message and inspire your readers, ruthlessly simplify your writing:
Write down how your content transforms your readers in one sentence—how do you make them feel? How will your tips change their lives?
Print out your draft content, read it slowly, and for each section, write down the essence of the idea you're communicating.
Review your flow—do your ideas follow each other logically? Have you missed any key steps? Have you substantiated your claims and ideas strongly?
Empathy for your reader and clarity of thought are a superhero duo. Together they're Batman and Robin. They're Bert and Ernie. They're ham and cheese.
When you know exactly what you want to tell your readers, and when you understand how to entice him, cajole him, and get him to spring into action, then your persuasive powers soar. You become engaging and seductive.
3. Good writing harnesses the power of words
Choosing words seems simple.
All day long we choose words … when we chat with a neighbor about the weather, when we call our wine merchant to complain about the corked wine, when we tell our husbands to please wash the dishes before going to bed.
When we talk, choosing our words is relatively easy. We get immediate feedback whether we're understood or not. We can raise our voice. We can scream, sigh, cry or whisper to add emotion to our words.
But when we write we have to be more precise. Our words have to express both emotion and meaning. And you have to get this right first time.
Imagine you've been to a presentation. You've sat in the audience for 45 minutes, and you're none the wiser. You want to email me to say how crappy that presentation was. What would you write?
The presentation was bad.
The presentation was boring.
The presenter's voice was so monotonous, I nearly fell asleep.
The presenter was rambling on without saying anything. He wasted my time.
The slides were crammed with so many bullet points, I couldn't figure out the essence of his story.
Option 1 doesn't tell me much. Option 2 is a little clearer. But options 3, 4 and 5 paint a more vivid picture. I instantly understand what was wrong with the presentation.
Words like good, bad, or nice are imprecise. They don't allow readers to feel or visualize your thoughts. And they lack emotion.
To edit your content, you need to pick exactly the right words to communicate your thoughts.
4. Good writing has a dynamic rhythm
Writing is like music.
You have short and long silences. A full stop is a quick pause. A white line is a longer silence.
Long sentences whisper in your ear like a lullaby, while short sentences wake you up. Like percussion. Bang!
Try reading the paragraph above aloud. Do you hear the silences? Do you notice how your voice changes when reading a short or long sentence?
Now compare it to this:
Like a presenter's monotone voice, your writing can be bland, too. When each sentence and each paragraph has the same length, your writing becomes boring. But by varying sentence length, you add interest and energy, and you make your content come alive.
Not so energetic, huh?
Good content mixes short and long paragraphs, short and long sentences. When your reader's mind wanders off, re-engage him with a question. And use soundbites to summarize key thoughts.
Like music or conversation, good writing ebbs and flows.
5. Good business writing oozes personality
Can a robot write compelling content?
Of course not.
Writing requires a dollop of creativity, a dash of personality, a touch of YOU.
But what if you're not creative? What if you don't have personality? What if you're boring?
At school, I considered myself one of the most boring people in my class. At work, I found entertaining customers hard work. I was always afraid I would have nothing to contribute to the conversation.
But here I am.
Writing a blog week in week out. Writing for popular blogs like Copyblogger, Unbounce, and Boost Blog Traffic.
Deep down, I still think that I'm boring. That this blog is a smart facade masking my true, boring self.
But I do know this:

We're all creative. We're all artists. We're all writers.
Creativity doesn't require an artistic talent.
Everyone can come up with fresh ideas, dream up new metaphors, and captivate readers with mini-stories. Try these 3 creative writing exercises for business writers to embrace your creativity.
Believe in yourself
We're often told that we need talent to write, to draw, to make art.
But nothing is further from the truth.
Our brains have an amazing ability to learn new skills.
So get to work.
Study one piece of content every day.
Write every day.
Because we want to hear YOUR voice.
Special thanks to Sophie Sun, who inspired this post.