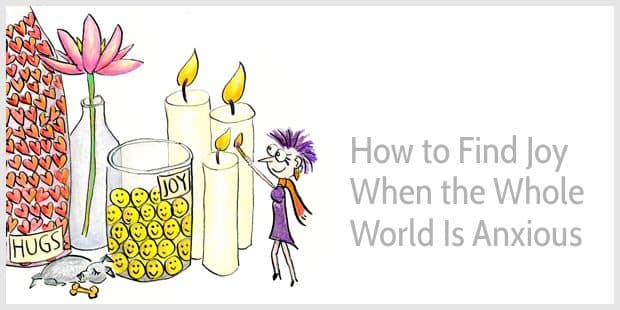 How can we write about 2020?
It's been my practice to write a personal post at the end of each year.
But this year has been so complicated.
I've found it at times hard to know what I was feeling. Uncertainty. Pain. Powerlessness. Sadness. Stress. Worry. Anxiety. Depression. Grief. Anger.
Still, I also felt lucky.
I am good at being alone. I was already used to working from home, and I realized how much of a privilege this is.
I've always been a fighter
If I feel sad, I want to conquer my sadness and feel happy again.
When I feel angry, I want to push my anger away so I can regain equanimity and get on with my day. When I feel disappointment, I want to get over it as quickly as possible. I want to feel alive, sparkling, and happy.
Self-help books seem to promise us that happiness is always within reach if only we just try harder to be positive.
But from my meditation practice, I've learned that happiness doesn't work that way. The harder I seek to be happy, the more elusive happiness becomes.
Two years ago, I wrote a blog post about learning to sit with negative feelings, like pain, anger, or sadness. When I learned to accept pain, it became easier to find joy.
But this year that was harder.
When overloaded by feelings, it becomes harder to stay present.
One of the most useful meditation practices I've learned is to focus for short periods of time. For instance, my focus may be on listening to background noises in my room. After a few seconds, I let go of my focus and I observe what feelings or thoughts come up. But I don't dive deeply and intensely into my feelings; I stay at the edge before returning my focus on the background noises in my room. I repeat this process of switching my focus for a few minutes.
It helps me find a sense of calm, even when my body feels tense and my mind is overloaded. It's a way to stay connected with myself.
The route to joy
We don't like seeing our friends down, depressed, or grieving. We want to take away their pain.
Our natural reaction is to tell people to dance away sadness, to look at the bright side of life.
But psychotherapist Megan Devine found that the best way to support a grieving friend is to acknowledge their pain and to be there with them.
And isn't that the same for ourselves?
Trying to ignore or push away our pain, only makes the pain grow bigger and angrier.
Just like acknowledging a friend's pain makes them feel supported, it also works better to acknowledge our own pain.
Yet, staying with the pain can sometimes feel too intense and too overwhelming.
How to tame the big beast
Earlier this year, David Cain wrote a post about taming the beast. You might know it as the anxiety beast, the worry beast, or the dark beast of depression.
Cain suggests we can tame the beast by committing to small acts of defiance—like clearing up some clutter on our desk, cleaning one kitchen cabinet, going out for a walk, or Skyping with a friend.
The beast can feel oppressive, as if there's no space left for us.
But we always have more wriggle room than we think. We can take a little more control of our lives—even if it doesn't feel that way. We can create a little space and find freedom to act—even if it feels like our freedom is taken away.
As Viktor E. Frankl writes in his book Man's Search for Meaning:
Between stimulus and response there is a space. In that space is our power to choose our response. In our response lies our growth and our freedom.
If Frankl, who is a holocaust survivor, can find space for growth and freedom, then it should be possible for you and me, too, to find meaning and joy, no matter how hard life feels.
We're never completely powerless.
We can choose how we react, keep believing, keep going, and commit to small acts of defiance.
As The School of Life writes:
While we are being rocked by a dark mood, we should strive to keep a little light on, the light of sanity and self-kindness that can tell us, even though the hurricane is insisting otherwise, that (…) we have a right to be. We can strive to keep ourselves plugged into a small pilot light of kindness until a larger sun is ready to rise once more.
We have more power and courage than we think
This year, I found a new balance between doing and being, between small acts of defiance and acknowledgement of pain.
In accepting my powerlessness, I found my inner strength.
Through acknowledging my sadness, I found joy.
Even in the foggy uncertainty, I learned there is always a path ahead, and along the path, there are always moments of joy—right here, right now.
Take good care of yourself, dear reader. I am sending you a message of love, hope, and healing for the new year.
Thank you for reading.