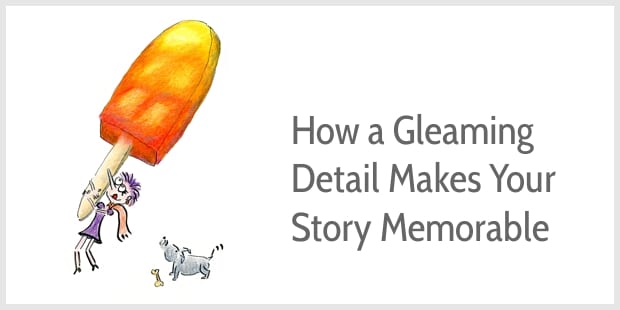 I don't know about you.
But I forget stories all the time.
I can be so engrossed in a good novel that I regret finishing it. Why isn't there a sequel?!??
Yet, one or two days later, enthralled by the next story, I've forgotten the previous story already—no matter how much I loved it.
But last month I read something different.
It's now several weeks later, and the story still hums around in my mind.
How come?
Why did I remember that one story?
The Map of Us is a novel by Jules Preston, describing several generations of one family.
Grandmother Violet writes a travelogue about Arthur Galbraith. Arthur is an imaginary person walking through an imaginary landscape. To keep track of this landscape, Violet decides to paint a map in her room:
She would paint a map of the Great Moor on the walls. She would add the details as she went. Then she would never be lost again.
Her granddaughter writes about the map:
When I was four or five I was allowed into my grandmother's study for the first time. I saw the painted walls. The map of the Great Moor. From floor to ceiling. Around the window. Over the fireplace. The land of Arthur Galbraith. I would often stand in the doorway and stare. Sometimes I still do.
And many years later:
I found Abby standing in the doorway of Violet's study. She was staring at the painted walls as two generations of the North family had done before her. I watched as she explored the map of Arthur Galbraith's Great Moor. Violet's act of wild invention. Bishop's Top, then northwest to New Mountsley Yard on the ceiling. Peddlar's Oven to Nine Ways End by the window. Hallberry Bridge across to Tin Gate Mire above the fire. The gap yet to be filled by the bookcase. Only the rough outline of a river and a fording place and a ring of standing stones awaiting a name and a history.
The idea of the map is so vivid in the story, I keep thinking about it.
But I'm giving you the wrong impression
The map is not prominent in the book.
It's only a small detail.
Its first mention is half-way, and it appears only a handful of times—in a full-length novel.
But the map is vivid.
Plus it has a deeper meaning. It's a symbol of the connection between the generations of a family; they all travel through the same landscape, in their own ways.
In her book Do Story, Bobette Buster calls this a gleaming detail:
The gleaming detail is the one thing that captures both the emotion and idea of the story at once, in one fell swoop. A singular, elegant moment of clarity. It is a literal representation of the truth that is inherent within every story. So as you develop your story, ask yourself: what is the truth within the story that I want to tell?
Buster tells the story of DJ Forza who travels to Japan as a volunteer after the tsunami and nuclear disaster in 2011.
Forza works side by side with an elderly Japanese couple and their daughter to clean up a town after the disasters. After several long days, Forza gets invited to their home for tea. When Forza notices the photographs of the second World War, the daughter explains:
This is why my mother wanted to make tea for you. She could not believe that an American would come all this way to help us.
This is the moment that Forza realizes the power of citizen's diplomacy—the key message in her story.
The cup of tea is the powerful symbol of human connections between former enemies. A symbol of peace.
The memorable power of a detail in business
As Chip and Dan Heath explain in their book The Power of Moments, great customer service experience—an experience worth raving about—is not defined by the average of the whole experience but by the remarkable moments in that experience.
Remarkable moments are often surprising, memorable and meaningful.
Chip and Dan Heath give the example of an average hotel—"The lobby is vaguely reminiscent of an auto service shop waiting area"—which has a Popsicle Hotline, a cherry-red phone next to the swimming pool. You can pick up the phone, order a Popsicle, and it gets delivered to you at poolside, free of charge.
I read The Power of Moments a year ago. I've forgotten most books I've read since. But I still remember that red phone and the Popsicles, and how they symbolize remarkable customer service.
What does your business stand for? And which gleaming detail could symbolize your story?
Your business map
Lately, I've been thinking a lot about maps. About how some people can plot their business path years in advance. They know exactly who they want to target and what they want to offer. It's almost like a Soviet-style five-year plan.
For me, it's been different. My forward visibility seems only a few months.
Most of my map is still blank. I walk ahead, curious to find out what's beyond the next bend.
I'm not even sure I've found the gleaming detail in my business story yet.
Or perhaps it's Henrietta?
With her purple hair and big pointy nose, Henrietta seems memorable.
And she feels like a symbol of discovering my voice—in writing, in drawing, and in business. A symbol of doing things my way, and sticking to my personal values.
How about you?
Books mentioned in this post:
The links below are Amazon affiliate links.