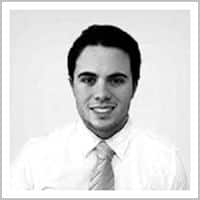 The web is overcrowded.
How can you stand out and find customers online?
How can a small company win business when it faces big, powerful competitors?
That's the situation Help Scout found itself in late 2012. Help Scout provides email support software to start-ups and small businesses. Competitors like Zendesk and Desk.com are well established; and they have pretty large marketing budgets.
Help Scout doesn't have a large marketing budget. So how can this small company win business from the Goliaths in its industry?
Help Scout decided to focus on publishing valuable content to establish a connection with prospects and customers. As Greg suggests:
Valuable content stops people from dating around.
Help Scout's content marketing strategy increased business consistently by more than 10% month after month. In this podcast Greg and I discuss:
How to use guest posting to drive traffic to your website;
Why email marketing is more important than social media;
How to create a unique twist for your blog;
The "secret" to writing popular blog posts.

Click the link below to listen to the interview (27 minutes):
How a Small Company Wins Customers with Content – Interview with Gregory Ciotti
Don't like listening to a podcast?
Below follow the key points of the interview:
How to use guest posting to drive traffic to your blog
If you don't have a big audience for your own blog, borrow an audience.
Guest posting allows you to communicate with your audience without spending money on advertising. Moreover, the links you get from guest posts to your website can help you move up the Google rankings.
How do you select target blogs for guest posting?
Find blogs that your audience is reading. Help Scout selects blogs that are read by small business owners – their target audience. They guest posted on blogs like KISSmetrics, Unbounce, and Shopify.
To estimate a blog's popularity check out the comments. Comments are a better indication of popularity than social media shares.
No time for guest posting?
Select just two or three blogs for guest posting and reduce your blogging schedule.
When Help Scout started their content marketing journey they devoted 70% of their efforts to guest posting and only 30% to their own blog.
Help Scout aims to sign web visitors up to an email newsletter.
Is email more important than social media?
Hell yes! Of course, it is.
More people read email:
Email is universal. Does any of your customers not have email?
Email provides one funnel. You only have to send your email once. How many different social media channels are there to share information on?
Your email subscribers are your closest fans. They're more likely to link to your content – supporting your SEO efforts.
An email needs to be deleted from an inbox before it disappears, but social media updates get quickly buried in a stream of shares.
Help Scout sends new email subscribers two sales-related emails – with a discount or free trial. All other emails are blog updates with useful information. It's a non-aggressive way to sell, but it works: One email subscriber became a customer after reading blog updates for 8 months.
Don't ignore social media. Pick one or two channels to focus your attention on. Help Scout is mainly active on Twitter and SlideShare. They've even deleted their Facebook account.
How to establish a unique twist for your blog
The internet is crowded with blogs.
How can you create a blog that stands out? How can you give people a reason to read your blog updates week in week out?
Find out what your competitors are writing about and which topics aren't covered yet. Be careful. Don't choose a topic because nobody writes about it, because maybe nobody is interested in it.
When choosing your topic, consider its mindshare. Does your audience think about this topic a lot?

Help Scout chose data-driven customer service. That might make your eyes glaze over, but many business owners passionately care about improving their customer service.

Ideally people like to share content about your topic. But don't worry too much about this, because mindshare is more important.
Start with a narrow topic. When your blog gets established, feel free to widen your scope and write about related issues.
Greg's "secret" to writing popular blog posts
Don't just recycle existing information.
Take your time to read widely and to generate new ideas, because the best content starts with a good idea.
Interesting ideas are more important than writing style or ability.
Original ideas get you noticed.
Gregory Ciotti is Marketing Strategist at Help Scout. He also blogs at Sparring Mind. Connect on Twitter: @gregoryciotti.