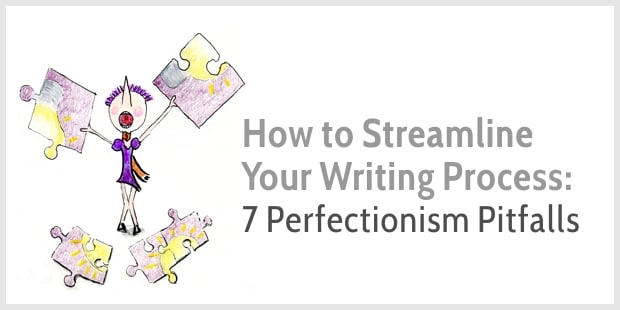 "Howard, stop being a perfectionist," his writing coach had said.
Was she right?
Howard leafs through his notebook with blog post ideas. For once, he wants to start his next article early.
But what he really wants, is to write faster. He wants to write without so much head-scratching and stress. He wants to stop last-minute editing. He wants to write with more joy.
Howard gets up to brew a cup of coffee. He can't find the right idea for his next post, and without the right idea, he's wasting his time. Isn't he?
In the kitchen, he brews his coffee, and empties the dishwasher. Then he trudges back to his little office upstairs.
While slurping his caffeine shot, he leafs through his ideas again. Why does every idea seem crap? Then, he remembers what his coach said: "Perfectionism stops you from trying. Start somewhere, and then improve. You can't figure it all out in your mind first."
Should he pick a half-decent idea and see whether he can turn it into a good blog post?
We all know perfectionism slows us down. But when is perfectionism simply striving to write better?
And when does perfectionism become an unhealthy habit, sabotaging our writing process and spoiling our fun?
I used to think perfectionism meant being afraid to hit "publish"—as if perfectionism only blocks us at the very last stage of writing.
But, I've since learned perfectionism can spoil my entire writing process. Because perfectionism manifests itself in different guises. For instance, perfectionism can stop me from starting my next blog post. It can mess up my outline. And yes, it can mean I edit endlessly.
Want to know how to stop perfectionism slowing you down? And want to make your writing process smoother, and faster?

Grab the embed code below to display the infographic on your website:
How to Streamline Your Writing Process, courtesy of Henneke at Enchanting Marketing
Recommended course:
Write It, Don't Fight It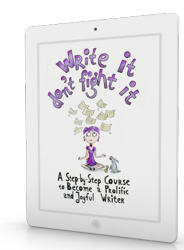 A Step-by-Step Course to Become a Prolific and Joyful Writer
"The tools to master the writing process are helping me write and get unstuck faster."
~ Isabel