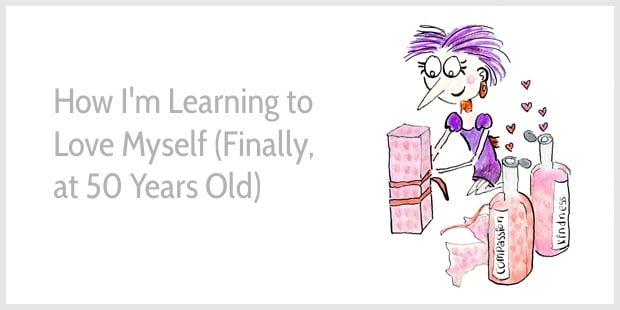 Being busy used to make me feel good.
The more tasks I ticked off from my to-do list, the more productive I felt.
And I loved the adrenaline rush of working late at night. I kept pushing myself to work a little harder, to achieve a little more.
When running your own biz, there's always more to do, right?
I thought I thrived on stress.
Late 2014, something changed
I was struggling to recover from a car crash.
I was unable to sit at my desk for long. I couldn't concentrate. So, I cut my working hours to 15 – 20 hours a week, and I strictly forbade myself to work after dinner.
Initially, I was scared. I didn't know whether I could run a business in so few hours, and I was afraid of turning into a wimp.
But my productivity soared.
I chose to do the work that nourished my soul and helped maintain my business. I was happily juggling rehab and work.
This summer, my juggling act was rudely disrupted
My rehab wasn't going well.
Keeping myself together guzzled up all my energy. I lost my optimistic streak. I was mentally and physically exhausted.
I decided I had to make health my sole priority. I had to regain some fitness. I had to cut down my work to 10 hours a week.
You'd think that would be doable, right?
I knew already how to prioritize and schedule my workload. I had done it before, and I had learned to be okay with doing less.
It seemed like a no-brainer.
But I struggled to accept working even fewer hours
I was afraid of being left behind.
I was afraid of disappointing my readers, of failing to meet your expectations, and perhaps even worse, to fail my own expectations for myself.
I was afraid to feel like a loser if I'd give in to my tiredness.
Aren't we supposed to live our life to the fullest?
I kicked myself for feeling so lost and frustrated. Hadn't I learned to look after myself? Hadn't I learned that it was okay to just be?
I had even proudly written a blog post about the difference between being and doing.
Why couldn't I cope?
Self-compassion is hard
Most of us learn to be harsh with ourselves when we grow up.
We think we need to criticize ourselves and beat ourselves up to do a little more, to live a fuller life, to get better at whatever we try to learn.
But beating ourselves up makes us feel insecure. We're repeating the voices from the past that told us we're not good enough. Whatever we do, it's never enough.
My meditation teacher taught me a technique for practicing self-compassion. He suggested thinking of myself when I was a small kid, and to wish that little girl happiness, and a life free from pain, free from fear.
I was surprised how judgmental I was about that little kid.
I think of her as difficult, awkward, clumsy. Not girlie enough. A quiet girl who can't keep up with the popular kids. An oddball.
Loving that little me turned out to be hard.
But over time, I started to understand her better, and my resistance to loving her is dissolving. I now want to protect her, and I feel my heart warming when I think of her.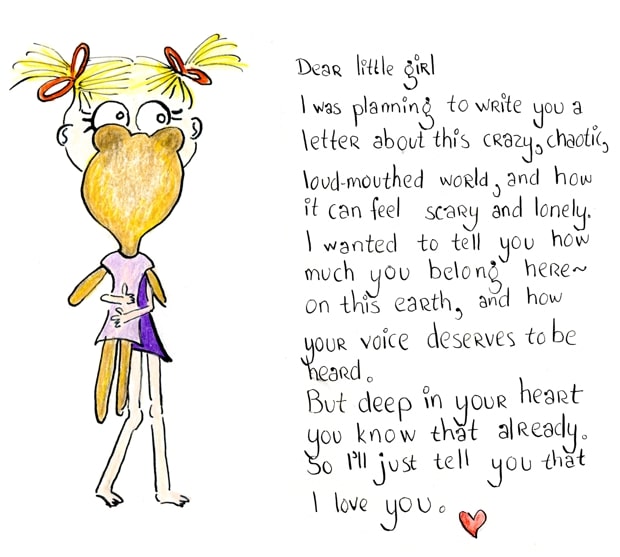 Real self-love is not bound by achievement
If we can only love ourselves if we work a little harder, that's not real self-love.
If we can only love ourselves when we make a little more money, read the must-read books, or cycle a little farther, that's not real self-love.
Real self-love is accepting that it's sometimes hard to be human, that it's okay to go through a dark time, that it's okay to ask for and accept help, that it's okay to make mistakes, to fail.
Real self-love is forgiving ourselves.
On Friday, I'm turning 50
I used to be grateful that I got that accident in my early 40s so that by 50 I'd be fit and healthy again.
I didn't quite achieve that.
But, unexpectedly, I achieved something more important.
I learned to be more patient with myself, and to see how much I get in my own way. I learned to take better care of myself, and to keep believing in the incredible power of healing. I learned to be gentle, and love myself a little more.
Whatever life throws at me in my next decade, I hope to accept it with a little more grace.
I'm going to hug my inner child more often. With more warmth, and more love.
Thank you for reading, my friend. Take good care of yourself.
PS As my fitness is improving and my joie de vivre is returning, I'm taking advantage of the last weeks of summer to take some time off. I hope to be back on the 17th of September with a fresh post.