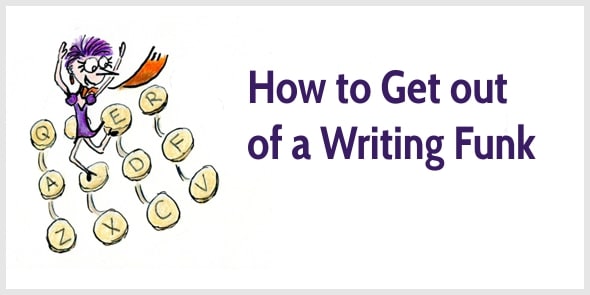 Helen sits down at her desk, with reluctance.
She has to write.
But she doesn't want to.
She switches her computer on, opens a blank document, and sets a timer for 25 minutes. She sips her green tea.
The time is ticking away, and Helen keeps staring at her blank sheet. Why is writing so hard? And so painful?
After 9 minutes, Helen puts her cup of tea down. She's wasting her time. She should write. She slowly moves her fingers to her keyboard, and writes a few rubbish sentences. It's a start, she thinks.
Does writing feel like a chore to you, too?
Writing used to be painful for me. I hated it at times. But somehow I forced myself to write. I'm not even sure why.
Over time, I've rethought my attitude to writing, and I've learned to treasure the moments I write. I feel lucky to write, to express my thoughts, to share my ideas. I've become more experienced and have learned to trust my writing process—I'll come up with a decent article even if it doesn't feel that way now.
But I've also learned to stop thinking of writing as a chore.
Whenever I think "I have to write" or "I should write," I correct myself: "I want to write" or "I choose to write, and I'll start writing before 9.30am." It seems a small change but it helps me reframe writing and stop seeing it as a painful chore. It also helps me appreciate the small pleasures of writing.
Treasure small pleasures
Think about this … at what moments of the day, do you feel life is good?
I feel most content at small moments. When waking up from the soft noise of a Spring shower, turning around in bed and realizing—I don't have to get up yet. Or when enjoying a short bike ride, feeling the wind kissing my face. Cheese and wine, and a good conversation with my husband, or having a laugh together.
The small pleasures make life worth living.
Small pleasures turn out not to be small at all: they are points of access to the great themes of our lives. It can at first sound slightly strange to say that we don't automatically and naturally know how to enjoy ourselves. But the pursuit of pleasure is a skill which we need to learn: it's something that we can get better at. And small pleasures are the things to start with.

From: Small Pleasures by The School of Life
Since getting injured in a car crash, I'm living at a slower pace. But despite chronic pain and fatigue, I feel more content with life and happier than before. Living at a slower pace helps me appreciate small moments. Like intensely feeling the sun warm my face. Watching the birds play in our garden. Slowly articulating my thoughts for a blog post, without deadline pressure.
Instead of chasing big goals all the time, I'm learning to live more in the moment.
Writing used to be wrapped up in big missions. Connect with my audience. Get more traffic. Get known. Become an authority. Run a real business. Publish books.
But by chasing deadlines and big goals, I forgot to treasure the joy of writing.
Writing is a challenging endeavor
We often wonder whether our writing is good enough. We worry whether our ideas suck. We doubt whether we're on the right track.
Stress and anxiety can take the joy of writing away.
But what if we could let go of stress and fears? What if we could enjoy our writing?
In her book "Picture This," Lynda Barry discusses the zen of drawing: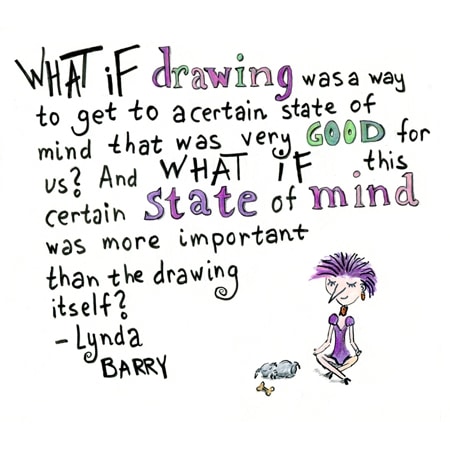 What if we could stop worrying about our writing and simply enjoy the process of creating?
What if we could let go of stress and enjoy the small pleasure of writing?
The beauty of hard work
I remember the day I climbed the Pyrenees on my bicycle, in 2013.
It was a cold and foggy day, and it was drizzling.
The climb was relentless. Not steep, but a steady incline that never seemed to stop. The first 10km or so, we made good progress, but then we started to struggle.
In total, the climb is 27km, but I tried not to think about how far the top was. I kept moving my legs. I observed the pain, and round and round my legs kept moving.
Why is there pleasure in hard work?
In "On Writing," Stephen King describes writing as "shoveling shit from a sitting position." And that's how writing sometimes feels.
But when we keep writing, revising, and thinking, a moment of inspiration might strike unexpectedly. It's that moment we write for. A sudden insight. A new idea. A nugget of wisdom discovered. The strands of thinking finally falling into place.
Staring out of the window
Writing doesn't just happen when sitting at our desks, wrestling with a first draft.
Writing is thinking.
And some of the best thinking (and writing) happens when we allow our minds to wander. We stare out of the window. We give ourselves a break. We daydream.
But, in truth, our minds keep working. It's in those moments of chaos, when we find new connections and fresh ideas. We dream up a metaphor. We find a better way to express our thoughts. We discover at last what we really think and want to write.
In our busy lives, productivity is revered, and it's easy to forget that great insights often occur when we let our minds wander. Why do you think so many writers and philosophers walk?
Sometimes, we have to leave our busyness behind, and let our minds (and feet) wander.
Finding your flow
Remember my bike ride up the Pyrenees?
Reaching the top was a disappointment. It was so foggy, we had no view. Our photos are blurry. There wasn't even a café or restaurant to nourish our tired bodies.
But then came the magic of cycling downhill.
The effortless speed was exhilarating. Miraculously, the sky cleared, the sun warmed our faces, we admired the view, and we forgot our tired legs.
Writing can feel like trudging uphill for an endless time. We worry what the hell we're doing. We're afraid our writing will never match the vision we have in mind. Can we turn this shitty draft into an enchanting content?
And then at once, we find our flow. The words pour out of us. We forget our doubts and worries. We don't even notice our phone ringing. Our tea goes cold. We're writing. We're writing!
Feeling inspired
Some people see inspiration as a divine intervention.
They wait for the moment to strike.
My Calvinistic upbringing suggests that if we work hard, our reward will come.
I guess the truth is somewhere in the middle. When we try too hard and put too much pressure on ourselves, our muse escapes. But when we wait for inspiration, we might wait forever.
Our muse appreciates it when we do the work. She'll turn up to reward us with a spark of inspiration.
So, keep doing the work, and trust she'll turn up. Make writing a habit, put in your hours diligently, and magic happens.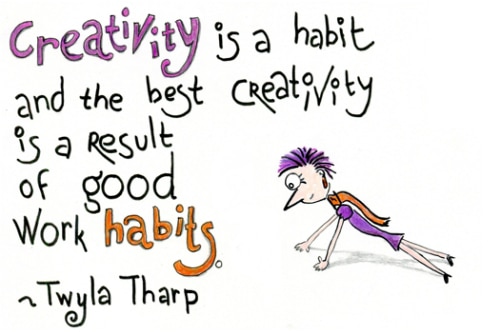 The hidden treasures in your writing
When reading our own content, it's easy to focus on the things we don't like.
The flow doesn't quite work. The rhythm feels choppy. Our ideas aren't as clear as we like. We feel we're too boring. And, sometimes, we struggle to understand what's wrong. We despair and curse our lack of talent.
To improve our skills, we need to understand our weaknesses. That's true. But to enjoy our writing, we need to focus on our strengths, too.
You may feel uneasy about storytelling, but you expertly weave data into your writing. Your headline may be so-so, but your opening rocks. You may struggle with the focus of your article, but your readers value your tips.
Treasure the jewels in your writing.
Embrace your inner child
Remember, how as a kid you drew wonky pictures without worrying about it? And whatever you made, you were proud of it?
As small children, we understand how to play and experiment so we can learn. We stumble, and get up again. But when we grow up, we learn to get afraid. We worry what others might think of our writing. We constantly compare our own achievements with others.
You'll find pleasure in writing when you forget about the outside world.
So, write to formulate your own thoughts. Write to discover meaning. Write to play with words.
Write to find your rhythm.
And to be yourself.
Treasure the moment of writing.