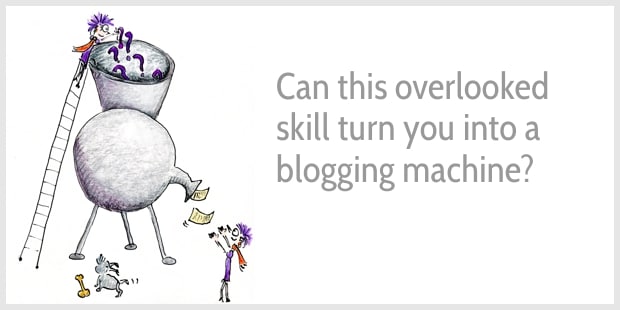 Have you ever read a question that made you stop and think?
I'm not talking about the kind of questions where you quickly nod yes or shake no, and read on.
Nope, I'm talking about questions that make you curious—but not in a clickbaity or gossipy way.
I mean questions that make you want to learn more, read more, think more. Perhaps a question that's so fascinating you wonder whether a good answer even exists …
Good questions fuel curiosity
I recently read the book Amateur: A True Story About What Makes a Man by Thomas Page McBee, and I was struck by the incisive questions he asked at the start of the second chapter:
Why do men fight? What makes some of us want to get hit in the face? What makes others show up to watch? What makes a man?
While reading these questions, I remembered Olivia Laing using the same tactic in her book The Lonely City: Adventures in the Art of Being Alone. Here's her key question on page 5:
What does it mean to be lonely?
And she adds the following questions:
How do we live, if we're not intimately engaged with another human being? How do we connect with other people, particularly if we don't find speaking easy? Is sex a cure for loneliness, and if it is, what happens if our body or sexuality is considered deviant or damaged, if we are ill or unblessed with beauty? And is technology helping with these things? Does it draw us closer together, or trap us behind screens?
These big questions provide a strong focus for both books—they give direction to the authors' explorations and give readers an incentive to keep reading to get a multifaceted and more insightful answer.
Months after reading Laing's book, I still remember her question about loneliness and how she told her own and other people's stories as part of her answer. Her focus on answering a profound question seems to make her book more memorable.
I was reminded of the importance of asking good questions.
Are we natural questioners?
In his book A Beautiful Question, Warren Berger suggests asking questions often seems so natural to us that we forget to develop the skill of asking good questions. Aren't we born as incessant questioners?
As we grow up, most of us become more hesitant to ask questions. We wonder whether we shouldn't know the answers already. We're afraid to be seen as dumb. Or perhaps we're too tired to remain curious.
Yet, as Pulitzer Prize–winning historian David Hackett Fischer suggests (as quoted by Berger):
[Questions] are the engines of intellect—cerebral machines that convert curiosity into controlled inquiry.
Questions form the engine of your blog, too
The easiest way to come up with blog post topics is to think about tiny questions you can answer. For instance, a blog post could answer questions like:
Often, one blog post answers a series of related tiny questions, such as:
What is personification in writing?
Why does it matter?
Answering questions in your blog posts is a smart strategy because if you know your audience well, you know what questions they're asking, and it's exactly these questions they'll type into Google to look for an answer.
So, if you answer their questions in your blog posts, the chance of your audience finding your website increases. That's the simple foundation of a good search engine optimization strategy.
What's the big question of your blog?
The key questions posed by Laing (What does it mean to be lonely?) and McBee (What makes a man?) are big, fascinating questions.
Such questions are so profound and thought provoking you can't answer them in a single blog post.
But what about your blog as a whole? What big question does your blog aim to answer?
I imagine that blogs with a strong focus are fueled by both a blogger's willingness to help their readers and their own curiosity to answer a big question. For instance:
Your blog content strategy
Standard practice in blogging is to define your blog content strategy by thinking of your audience. Who are your readers? And which problems are they struggling with?
But especially if you're a solo-blogger, you also have to consider your own interest. Which question fascinates you so much that you can keep blogging about it year in year out?
Your blog content strategy lies at the sweetspot of what your audience wants to learn and what you yourself are interested in.
When I started blogging, I wanted to understand what good writing is. What makes writing persuasive (or not)? When is writing engaging and when is it boring?
Over time, I became more interested in how we express ourselves. What is creativity? How do we find our writing voice? When and why do we feel blocked? Perhaps my big question is shifting or perhaps these additional questions are simply a wider interpretation of what good writing is.
A blog strategy is rarely fixed for a long time. It meanders and evolves, as your expertise grows and your curiosity guides you in different directions.
So, if you don't have clarity on your big question yet, don't let it stop you from writing. You can explore questions in your blog posts and discover what really piques your curiosity over time.
Which questions fascinate you most?
A strange tension exists in blogging
As bloggers, we're told to position ourselves as experts.
Yet, as Berger suggests, experts are often poor questioners. When experts focus on sharing their expertise, they may become uncomfortable with ignorance, and questions may seem to signal ignorance.
Experts risk losing their beginner's mind—a mind that's open to fresh possibilities, a mind that's willing to ask fundamental questions, an elastic mind jumping to make new connections, unbound by familiar pathways.
Even when we share our knowledge as bloggers or experts, we need to stay humble, nurture a childlike curiosity, and keep asking questions.
Books mentioned in this post:
The links below are Amazon affiliate links.