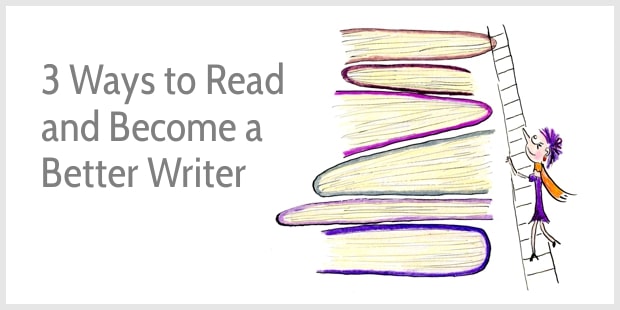 I used to think reading is just reading.
It's what we learn at school, right?
But since becoming a writer, I've discovered that how I read impacts both my productivity and the quality of my writing.
I apply a different reading method depending on my goal:
Do I want to deepen my knowledge?
Do I need ideas?
Do I want to improve my writing skills?
Of course, I also read for pleasure. I like to escape into a novel or memoir, to learn from other people's life choices. I find wisdom and encouragement in books. Books widen my world.
But that's for another time.
Shall I explain the 3 ways to read and become a better writer?
1. How to remember what you read
Do you ever feel that what you read doesn't quite stick?
When we focus on the quantity rather than the quality of our reading, we read in a passive way. We consume words, sentences, paragraphs, and chapters but we don't integrate new ideas with what we know already, and we'll easily forget what we've read.
Yet, one of the most common reading goals for business writers is to deepen or widen our expertise. We want to remember what we've read. We want to get wiser and more knowledgeable.
In their book How to Read a Book, Mortimer J. Adler and Charles Van Doren, distinguish 4 levels for such reading:
Elementary reading means understanding what a sentence says; it's what we learn at school when we first learn to read.
Inspectional reading means skimming a text in a systematic way to get the gist of its message in a limited time frame. You check the table of contents, the intro, and maybe some chapter conclusions.
Analytical reading means taking the time to gain a deeper understanding of what a book is teaching. Which problems does the book try to solve and how? Which problems remain unsolved? Do you agree or disagree with the authors?
Syntopical reading means compiling a bibliography on a certain topic and reading books in relation to each other.
The higher the level of reading, the more active our reading becomes and the more we'll learn.
But this doesn't mean we always aim for the higher levels of reading. To use our reading time more wisely, skimming helps.
Skimming a book allows you to understand its structure and the gist of its message so it becomes easier to understand and retain the knowledge on a second, more detailed reading.
Moreover, skimming helps evaluate whether a book is worth reading. There are far too many superficial books that aren't worth reading completely but may have one or two chapters that are worth our attention. Skimming helps to focus on what's worth reading.
When we decide a book is worth our time, we can read it more actively—we can make connections with our accumulated knowledge. This not only helps retain new knowledge, it also helps write a more interesting and original article about what we've learned. We don't just summarize what we've learned, we put our learning in context, adding our own experiences, examples, and stories.
How to read to deepen or widen your knowledge:
Reading is more than consuming sentences. To become a more productive reader and writer, learn to vary your reading speed and carefully select the books or articles that are worth reading more actively.
2. How to read to hunt for ideas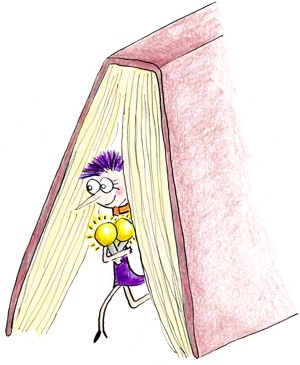 I've learned that I'm more productive as a writer if I hunt for ideas while reading.
What piques my curiosity? What idea sparks interest? Which idea can I turn into my next blog post?
I mostly read on Kindle and highlight ideas and examples of good writing. I reread these highlights to decide what's most interesting, and think about ways to link to what I know already so I can quickly turn an idea into a blog post.
Keeping the process from reading to writing short helps me stay productive. Moreover, writing about what I learn is the most active way to engage with a text, and it's also one of the best ways to retain new knowledge.
But what's the best hunting ground for ideas?
If you only read books appearing on bestseller lists and content going viral on social media, then you're reading the same as everything else. So, it becomes likely that you'll produce similar content to everyone else. Not a good way to add value and build an engaged audience.
Clive Thompson suggests rewilding our attention:
If you want to have wilder, curiouser thoughts, you have to avoid the industrial monocropping of big-tech feeds.
To rewild your attention, pay attention to the books or articles your favorite writers recommend or refer to. It also helps to follow your curiosity and get out of your comfort zone. What would you like to learn about next?
Reading about a variety of topics can boost your creativity. As Tim Harford explains in his book Messy, research shows that highly productive scientists move between topics more often than their less productive peers.
How to read and get inspired as a writer:
To become a more productive writer, rewild your attention, hunt for ideas, and make the process from idea to blog post as short as possible.
3. How to improve your writing skills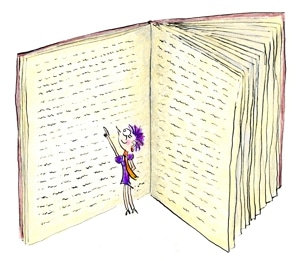 X-ray reading is a completely different way of reading. It's key to improving your writing skills. A super-power.
X-ray reading is like reverse-engineering. When you reverse-engineer a bicycle, you disassemble it to understand how all parts fit together, and you try to put the bike together again.
In a similar way, you can take a piece of writing apart to understand how it works. It's one of the most valuable skills to learn as a writer (and you can learn it in the Enchanting Blog Writing course).
For instance, if you X-ray read this post, you may notice the following:
This post comprises an opening, 3 sections, and a final paragraph; a simple, clear structure makes it easier to follow the ideas.
Each section explains one reading method and how to use it to gain knowledge, boost productivity, or up your writing skills.
Each section ends with a clincher—a quick summary to reinforce key points.
You can X-ray read on a more detailed level, too. For instance, you might have noticed how I used a metaphor to explain X-ray reading: I compared it to disassembling and then re-assembling a bicycle.
When I started X-ray reading, I became obsessive. I analyzed everything I read.
It's how I learned to structure my writing, fine-tune my word choice, and pay attention to rhythm. It's how I learned to tell miniature stories and how to use creative writing techniques.
It's how I became a better writer.
How to improve your writing skills through X-ray reading:
To practice your X-ray skills, focus on one aspect of writing at a time.
For instance, if you find structure hard, study how others structure their writing. If you want to write better openings, study how opening paragraphs captivate you and make you want to read on. If you want add pizzazz to your writing, observe how others choose words and use techniques like metaphors and strong imagery.
To become a better writer, become a better X-ray reader.
Books are my favorite teachers
Books are patient.
They allow me to read at a pace that suits me, and I can re-read paragraphs as often as I like.
Books also don't get upset when I want to skip a couple of chapters. Or when I put a book down to read something else first. Or when after reading a few pages, I decide this book isn't for me.
Books kindly share their knowledge and wisdom, and they patiently teach me how to become a better writer.
Happy reading, my friends.
Books mentioned in this post:
The links below are Amazon affiliate links. If possible, please support your local bookstore.