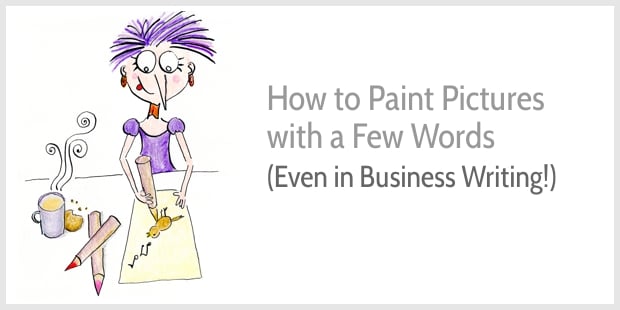 For a moment, I appreciate the peacefulness.
Lying on the sofa for a mid-afternoon break, I hear a dove cooing. A car drives by at a distance. The bright sunlight lights up the room, and my pillow feels comfy.
Seconds later, I enter the hustle and bustle of an Istanbul market …
I see women in miniskirts. I hear drivers catcalling out of car windows. I see tourists bent under the weight of their backpacks. I hear shoe-shine brushes rattling against brass boxes. And I smell tobacco, sweat, fried food, and a whiff of salty sea air.
Good writers invite readers into a different world
What I was hearing, smelling, and seeing was not what was happening in my room. I was reading the book 10 Minutes and 38 Seconds in This Strange World by Elif Shafak.
This book reminds me of the two basic requirements of good storytelling. Firstly, a good storyteller keeps a good pace and uses cliffhangers to keep us hooked so we're eager to find out what's happening next.
And secondly, a storyteller pulls readers into a different world. We're experiencing the story as if we're there with the protagonist. A good storyteller directs a mental movie in the reader's mind.
This post is about directing mental movies—a useful skill in any type of writing, whether you're writing a novel, a business newsletter, a blog post, or a product description.
Vivid imagery creates a mental movie
Elif Shafak's storytelling is extraordinarily vivid.
Even though I've never been to Turkey, it's like I'm there, together with Leila—the main character of the book—and her friends. The descriptions pull us into their story:
Their house in Van was so large that even whispers echoed throughout. Shadows danced on the walls as if across cavernous space. A long, winding wooden staircase led from the living room to the first-floor landing.
The sensory experience gets even better when Shafak introduces taste and smell:
Vendors peeled salted cucumbers, squeezed fresh pickle juice, roasted chickpeas and yelled over one another while motorists blasted their horns for no reason at all. Smells of tobacco, sweat, perfume, fried food and an occasional reefer – albeit illegal – mingled with the briny sea air.
And:
On what was to be her last birthday, her friends had settled on a rich menu: lamb stew with aubergine puree, börek with spinach and feta cheese, kidney beans with spicy pastrami, stuffed green peppers and a little jar of fresh caviar. The cake was a surprise, supposedly, but Leila had overheard them discussing it; the walls in the flat were thinner than the slices of pastrami, and, after decades of heavy smoking and even heavier drinking, Nalan rasped when she whispered, her voice husky like sandpaper scraping on metal.
Sensory writing has the power to transport readers to a different world because we experience sensory words as if we're actually hearing, smelling, tasting, seeing, and feeling what's going on. Research suggests that our brain responds in the same way when we smell sweat as when we read about the smell of sweat, or when we hear a husky voice or read about it.
In business writing, we can use sensory writing to invite readers into our world, too. We can let readers imagine working with us or let them picture what it's like to use your product. This may even increase a reader's desire to work with us or to use our product.
Examples of imagery in business writing
Sharon Tanton is a fabulous storyteller and content marketing coach. In her newsletter earlier this week, she invites us into her garden:
I'm writing to you from my garden. Sitting by the pond, I'm making the most of the last sunny day before rain returns to the UK tomorrow.

There's a blackbird singing on the fence in front of me, and a blanket of blossoms at my feet. Everything is green, so the orange marigolds shine brightly. They've seeded themselves among the beetroot, but I love their cheerfulness, so they can stay.
Sharon's sensory description makes us feel we're there in the garden with her, and she uses gardening as a metaphor to discuss how content marketing also requires you to "plant more than you need, pay attention to what thrives, and give lots away to the people you care about."
(For more content marketing tips from Sharon, join her newsletter here.)
Imagery works also for product descriptions, allowing readers to imagine what it's like to use your product or wear your fashion.
The copywriters at J Peterman, for instance, make a dress more appealing because we feel like we're floating in it already, and when we wear it, will someone want to hold us in their arms, too?
There are certain nights in the Hudson Valley when the moon lights up the universe (…). The scientists say this is just sunlight reflecting off the moon. The result is a silvery blue hue of silky soft light. Serene. Moody yet playful. Dark but extraordinarily luminous. There is an other-worldly quality to it. I've always wanted to capture that light and hold it in my arms.

Floral Moonlight Dress (No. 5601). Lightweight (as if you're floating) and sheer silk georgette fit-and-flare.
The phrase painting pictures with words is often used to describe vivid imagery. But the strongest imagery isn't only visual; it often appeals to two or three different senses.
How to paint pictures using the 6 senses
We commonly talk about 5 senses:
Sight: How does something look, including color, shape, or appearance
Sound: What or who is making what kind of sound, and how loud or soft is it
Touch: How does it feel when we touch something, including its texture, temperature, humidity, or even air pressure
Smell: What kind of aroma is it—is it natural or artificial, strong or subtle, pleasant or repulsive, and what does it remind you of
Taste: Whether something is sweet, sour, savory, salty, or bitter, or whether it tastes like a specific kind of fruit, vegetable, spice, etc.
On top of that, you can use motion as a 6th sense. When we use strong verbs to describe motion, readers experience the motion as if they're there, too. You can feel the car swerving. You can sense the dancers graciously floating across the dance floor. The description of a roller-coaster may even make you dizzy.
Practice your writing muscle
You don't have to turn yourself into a poet to write vivid imagery.
Try this simple exercise: Take 5 minutes to describe a scene using at least two different senses. You can describe where you are right now or a scene in the last 24 hours.
We tried this exercise last week together with 255 participants in a live Writing Huddle. Reading sensory descriptions from across the world made me feel connected, inspired, and humbled. Here's a snapshot:
I lift my face to the sun and let its warmth kiss my face. (Shanthi)
A robin in the tree started singing—a bright song filled with joy and excitement. (Paul)
I watch the beautiful light through thinning blossom. (Liz)
The Amelanchier (or Shadbush) looks like a cloud. Hundreds of thousands of tiny white flowers are balancing in the cold air. It smells vanilla. (Véronique)
Colors of beige are turning to soft shades of green. (Julie)
The cat's tail is brushing against my leg. (Tetiana)
I smelled the soft aroma of pollen in the air and my nose filled up with slimy mucus. (Joel)
A crow squawks in the distance and when I look up the sky is a brilliant blue. (Diana)
I bit into the buttery flakes of my almond croissant as memories of my mom melted into my mouth. (Sheila)
For many more wonderful examples of imagery, check out the replay of our Writing Huddle here.
More imagery examples
Sayaka Murata starts her book Convenience Store Woman with a beautiful example of imagery. Note how the imagery is mostly auditory (tinkle, chime, beeps, rustle, clacking):
A convenience store is a world of sound. From the tinkle of the door chime to the voices of TV celebrities advertising new products over the in-store cable network, to the calls of the store workers, the beeps of the bar code scanner, the rustle of customers picking up items and placing them in baskets, and the clacking of heels walking around the store. It all blends into the convenience store sound that ceaselessly caresses my eardrums.
Do you also feel like you're there in the supermarket, hearing all these sounds?
And Benjamin Myers creates a multi-sensory picture in this poetic sentence from his book The Offing:
Sitting here now by the open window, a glissando of birdsong on the very lightest of breezes that carries with it the scent of a final incoming summer, I cling to poetry as I cling to life.
Write to connect
As writers, we're at a physical distance from our readers.
But we can pull readers closer to us, invite them into our worlds, and make them feel like we're together.
We can put an arm around a shoulder and whisper a few words of encouragement. We can pat a reader on their back and celebrate a small achievement—we made it through another day.
We can laugh together, or cry together.
Or we can simply let ourselves be, listen to the birdsong, and let life flow past us.
Writing is like magic sometimes.
PS Thank you to everyone who participated in the writing huddle last week. You inspired me. And thank you to Sharon for her unwavering support and for being a fabulous co-host.
Books mentioned in this post:
The links below are Amazon affiliate links.