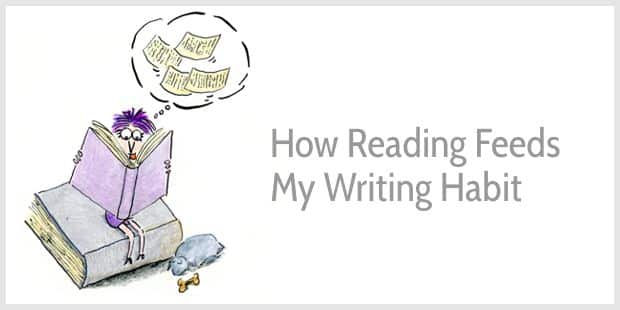 A few years ago, I was losing the patience to read.
I scurried around the web.
I scanned a few subheads here. Read half a blog post there. Scrolled through my Twitter feed.
I was afraid to miss out on the latest social media hacks and marketing tricks. I felt restless, and always behind.
I didn't like that feeling.
So, I decided to unhook myself from the nervous skimming. I learned to ignore 99% of online advice. I learned to be okay with missing out, with not knowing, with the feeling of being behind.
And I discovered that the latest trends, the social media conversations and even the news are far less important than I thought.
I diverted my attention to real reading
I found that real reading is more pleasurable and enriching than scanning texts.
I read for three main reasons:
To relax and escape today's madness
To acquire knowledge and wisdom, to make sense of life
To keep up to date with trends
To improve my writing skills
The third reason—keeping up to date—dominated my early years on the web, the years where I was figuring out what to do, what business to start, and how to market myself. But now, I try to minimize the time I spend on keeping up to date.
Which of the reasons for reading is most important to you?
Even relaxed reading improves your writing skills
I love reading good stories and thrillers. It's my chance to escape, to unhook myself from bad news, to take a break.
But even when I read to relax, I still improve my writing skills.
Especially as a non-native speaker, reading helps me learn new words. Or words that I vaguely know become more prominent in my memory, more ready to use in my writing. Reading also helps improve the rhythm of my writing.
Even when I don't pay attention, writing techniques occasionally jump out at me and enrich my writing:
I'm not sure whether I notice these things because I'm obsessed by writing and love studying how others write.
I suspect that all of us get influenced by what we read. If you read only academic articles, you'll be prone to writing longer sentences and using the passive voice. If you read more poetry, you'll learn to write more concisely and more sensory. When you read conversational blog posts, you'll use more everyday language in your writing, too.
So, when we read the voices most resonating with us, we adapt our own writing. That's how we find our writing voice.
Reading inspires my blogging, too
When I started blogging, I mostly read to keep up to date with marketing trends.
I "read" a lot of blog posts. I selected books based on articles like "The Top 10 Books Every Business Owner Must Read in 2018" or "The 7 Books Bill Gates Reads on Vacation."
But why should I care about what business leaders like Bill Gates and Warren Buffett read? And how important are the latest trends to my work and my life?
I've found it more satisfying to minimize reading about the latest trends and follow my curiosity when choosing which non-fiction books to read. Not every book I read turns into a blog post, but quite a surprising number of books inspire my writing. For instance:
Sometimes I choose a book because I think it might be useful for writing a blog post. This was the case with Donald Miller's book on marketing and storytelling. But mostly, I follow my curiosity and I don't know whether a book will be useful for my blog or not.
I rarely do specific research for a blog post because regular reading gives me enough input for writing, especially when reading outside my core topic of writing.
I read what I like. Because when I read what fascinates me, I feel more inspired and I'm curious to learn more.
How to read to learn more
When I read non-fiction, I learn more when I actively use information rather than simply consume a text.
So, I try to understand what I read more deeply. I ask myself:
What is this book about?
What have I learned from it? What do I find most interesting?
How does the information fit with what I know already?
How does it apply to the topic of my expertise (writing)?
I mostly read on Kindle, and I highlight fragments that I find interesting, such as:
Paragraphs that summarize the author's thinking
Research results that provide proof for the author's claims
Nuggets of wisdom that resonate with me
Ryan Holiday recommends transferring notes to a commonplace book:
A commonplace book is a central resource or depository for ideas, quotes, anecdotes, observations and information you come across during your life and didactic pursuits. The purpose of the book is to record and organize these gems for later use in your life, in your business, in your writing, speaking or whatever it is that you do.

~ Ryan Holiday
A commonplace book can be a Moleskine notebook or a stack of index cards. The advantage of index cards is that it's easy to reorder the cards and recategorize them if you're thinking of new themes. You can also use Evernote to create a digital version of a commonplace book.
I'm not that organized, but I like reading my Kindle notes to refresh my mind on the key points of a book. And my blog functions a little as a commonplace book as I share what I've learned and relate book-knowledge to my own experiences.
I am grateful for books
And I'm grateful for the authors writing their books.
They help me keep my blog fresh, and they help me avoid the internet echo chamber.
Books provide an escape, enrich my life, and help me make sense of the world.
And if you permit me, I'll dive back into my book now.
What are you reading this week?