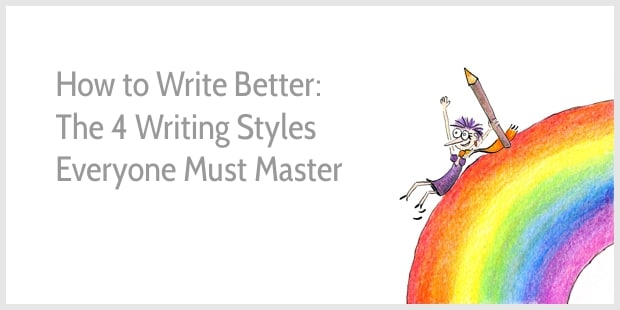 When is writing good enough?
A tricky question, eh?
I've been there, too. Waking up with that dreadful feeling I can't press Publish yet. Editing endlessly. Wondering what the heck is wrong with my writing.
In the early years of my writing career, I felt it was almost impossible to hit that Publish button.
So, when do you know your writing is good enough?
Let's sidestep for a moment
Let's think about building a bookcase instead.
We can argue about what shade of purple I should paint my shelves.
But the fundamental requirement is that my case isn't wonky so I can put my books on the shelves, without them sliding out. Therefore, I need to be able to read a bookcase blueprint, choose the right wood, measure and saw materials, and create strong joints so my bookcase won't fall apart.
Similarly, when discussing the basics of good writing, we don't refer to the art of choosing words, structuring sentences and rhythm in writing—that's like getting the shade of paint right.
Instead, writing teachers talk about the 4 basic writing styles—the basic requirements to communicate your ideas, to engage and inspire readers, to sell your products or services.
Want to know what these four are?
1. Escape the curse so you can explain with clarity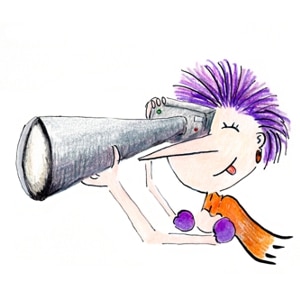 In September 2012, I quit my corporate job.
And on my second day of freedom I discussed tax arrangements (and making tax digital) for my fledgling business with an accountant.
The conversation was excruciating. After an hour I was hardly any wiser.
Why?
This accountant was suffering from the curse of knowledge—a term popularized by Chip and Dan Heath in one of my favorite books: Made to Stick.
Most of us suffer from the curse of knowledge in our field of expertise. We forget what it's like to be a beginner. We forget that oh-so-obvious things aren't oh-so-obvious to everyone. We use jargon when simple words work better. And worst of all: we talk in abstract terms instead of concrete stories.
The curse of knowledge is one of the trickiest challenges we face as writers.
Because we don't realize how poor our explanations are. We read our words through our own expert eyes. Instead of through the eyes of a beginner.
So, how do you write for beginners, for people who are less expert than you?
Give specific examples to make your advice concrete.
Here's how that accountant would talk:
VAT registration is voluntary when your annual turnover is under the threshold.
(Huh?)
And here's what would work better:
As long as your turnover is under £85,000, you can choose whether to register for VAT or not. If your clients are bigger businesses, they may prefer to see you VAT registered as it shows you're serious, and your VAT registration number will be on all official business communication. But if your clients are smaller or international businesses, then VAT can be a hindrance. So, who do you think your clients will be?
Experts think and communicate in abstract terms, so if you're writing for your peers, go ahead, be abstract and use jargon.
But if you write for beginners, illustrate your ideas with concrete examples.
2. Weave tiny stories into your writing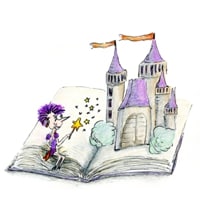 All those years ago, I was so happy to quit my job.
I remember the feeling of relief. The elation. The sense of freedom.
But I also felt insecure.
I wanted to start a blog to promote my business but I didn't see myself as writer nor as a storyteller.
Could I make it?
Fast forward a few years, and I've discovered that we don't need to possess a special storytelling talent to write tiny stories:
Start with the point you want to make (like what the curse of knowledge is)
Think of an experience that might illustrate your point (the accountant that baffled me)
Write a rough draft quickly so your enthusiasm shines through
Cut your draft by 25-50% to eliminate irrelevant waffle
You don't have to turn yourself into a JK Rowling or Stephen King to tell stories. Keep your stories short and simple.
3. Boost your persuasive writing skills (sleaze-free)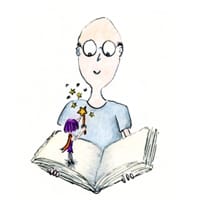 As a kid, I read the book Hidden Persuaders.
This account of marketing manipulation frightened and horrified me. Gosh, how I hated marketers!
Yet, somehow, I grew up and ended up with a career in marketing. Don't ask me why or how because I don't understand it either.
I've kept my anti-marketing spirit alive. I detest pushiness. My website is free from popups and I don't send you a string of sales emails as soon as you join my email list.
I've learned that we can be persuasive, without being pushy. We can be honest, and gently nudge people to buy.
How?
No matter what you sell, good persuasion does not start with you, your ideas and your products. Instead, it starts with your readers:
Which problem do you help them solve? (for instance, the frustration of not knowing when your writing is good enough)
How can you make their life, even just a tiny bit, better? (share four basic requirements to good writing)
How can you nudge them to implement your tips? (tell stories to explain why the tips matter and share examples to make implementation feel easier)
This is the kind of selling that suits me.
And I can confirm it works, when selling ideas in blog posts and when writing copy to sell products—my last copywriting course got sold out in under 15 minutes. Sleaze-free.
4. Describe with flair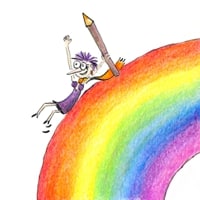 In my courses, I often hear people sigh that their writing feels boring.
Why does their writing sound like everyone else?
Stories and concrete examples are your go-to tools, breathing life into your writing.
And then check: Have you painted a vivid picture? Can readers imagine how implementing your tips will help them and solve their problems? Can they see what they'll learn in your course and how it'll make their life better? Can they picture what it'll be like to work with you?
Painting vivid pictures is where your creativity excels and your personality shines. For instance, this is pretty dull:
Four basic writing styles exist: expository (or explanatory), narrative, persuasive, and descriptive writing.
More vivid:
Imagine wanting to build a bookcase. To make a functional bookcase, you need to understand how to read its blueprint, choose the right wood, measure and saw materials, and create strong joints so your bookcase won't fall apart.

Similarly, good writing requires you to explain with clarity, weave stories into your writing, persuade without being pushy, and describe anything with oodles of personality.
Almost any piece of writing requires all four writing styles. A good blog post may comprise an explanation (e.g., what are the 4 skills required), illustrated with concrete examples and mini-stories, described with flair, and written to fulfill one single purpose—to inspire or implement a tip.
Good writing requires good thinking
When I start writing, my ideas are often a little hazy.
Writing my ideas down forces logic onto my thoughts.
And to evaluate whether my writing is good enough, I step into the shoes of my favorite reader.
I ask myself, does my explanation makes sense to her? Does my story engage her? Have I painted vivid pictures?
And when she's finished reading, does she feel inspired to write?