How to Create a Must-Read Business Blog
Best Articles on Blog Writing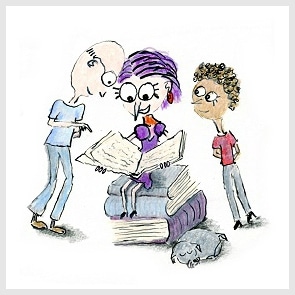 Do you feel your blogging efforts aren't paying off?
Or perhaps you're starting a blog, but unsure how?
In the articles below, you'll learn how to plan your blog strategy, how to write each part of a blog post, and how to adopt the right process so you can write more (and faster!).
When you have a clear blog purpose and know how to help your readers, they'll come back again and again to read your content. That's how you grow your authority and build your business.
What are the benefits of a business blog?
A business blog helps attract and engage potential clients. A business blog helps you to:
Raise awareness of your company
Increase web traffic
Start a "conversation" with prospective clients
Develop your authority
Get readers to trust you and your advice
Build relationships as readers get to know you and like you
Gain an opportunity to sell
Want to blog with more flair? Scroll down for advice on how to tell stories, how to make your message sticky, and how to be original when you feel everything has been said already.
Best articles for beginning business bloggers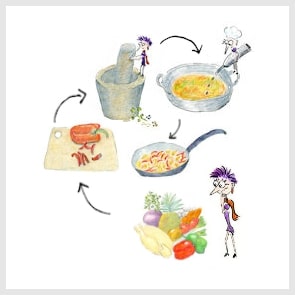 New to blogging?
The articles below present a quick introduction to establishing a blogging routine and writing articles to engage your readers:
Feel like you don't have the authority to blog yet? Learn how to write with power and authority, even if you feel like a nobody (on Copyblogger)
The difference between copywriting and blog writing
Copywriting is writing sales copy: you want to encourage a reader to take a specific action, such as download a white paper, sign up for a newsletter, pick up the phone to talk to you, or buy your product.
Blog posts are educational and inspirational. A blog post doesn't have an immediate sales objective, but it does have a marketing purpose. By sharing your knowledge, experience, and skills, you grow your authority. Once blog readers get to know you, like you, and trust you, it becomes easier to sell to them.
A perfect recipe for your blog writing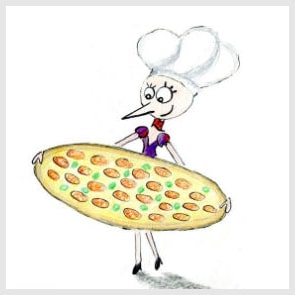 A blog post consists of different parts:
Your headline needs to attract attention and arouse curiosity
Your opening paragraph should entice visitors to start reading
The main body of your post solves a problem, provides tips, and explains your ideas with clarity
Your final paragraph should encourage readers to implement your advice, and your subheads should turn scanners into readers
The articles below explain how to write each part of your post so you engage people from your first word to the last:
Most useful articles on writing the main body of your blog posts:
Clarity: A Simple 4-Step Method for Writing With Clarity
Substance: Flaky Content? Use These 8 Tips to Write Fascinating Articles With Substance
List posts: How to Write a List Post That Readers Like, Love and Share
A pain free blog writing process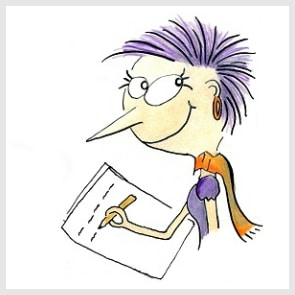 Does blog writing feel like an insurmountable task?
When you chop the writing process up in chunks, writing becomes more doable, and you might even write faster.
The articles below explain the different activities in blog writing—from generating ideas to editing your draft.
No time to write? Learn how these 4 routines cut my writing time by 50%.
Stuck in a blogging rut? Try these 17 prompts to spark a wave of creativity.
Dive deeper into advanced blogging techniques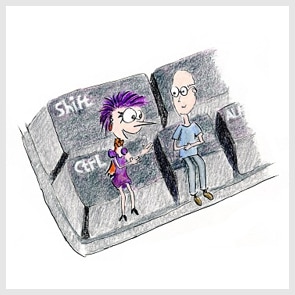 Do your blog posts lack oomph?
The articles below help you write with style and substance so you can engage and inspire your readers.
Want to turn your blog into a book? Check out these two articles:
In-depth resources on business blogging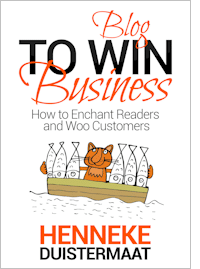 Blog to Win Business (Kindle book)
Learn how to write enchanting blog posts so you can win more clients. Exclusively available from Amazon (5-star rated).
"[This book] might be the most useful guide on business blogging ever written." ~ Jon Morrow; Learn more this book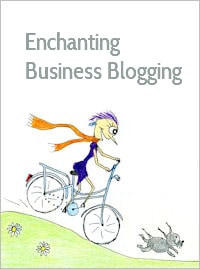 Enchanting Business Blogging (Ecourse and Coaching Program)
Learn how to write fascinating blog posts, position your blog as a must-read resource and win more clients. A 12-week intensive program with personal feedback. Learn more about this ecourse

FREE 16-Part Course: Learn how to write more seductive copy
Discover the Power of the Subtle Nod and other persuasive tricks
Learn how to cure sentence bloat and avoid irritating your readers
Get concise tips by email, learn how to write persuasive copy and win more business

A publication from Enchanting Marketing